The Russian IS-7 was a prototype vehicle, I believe only 3 were constructed. It was known as Object 260.
What is supposed to be inside
The kit consists of 1 sprue of parts, an upper hull, a lower hull, and 2 pre-molded track sections. Total parts is about 60. The box photo appears to be of the 1/35 scale model!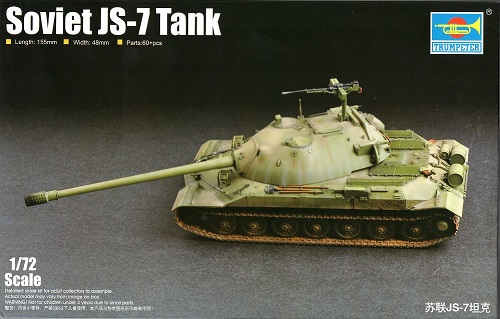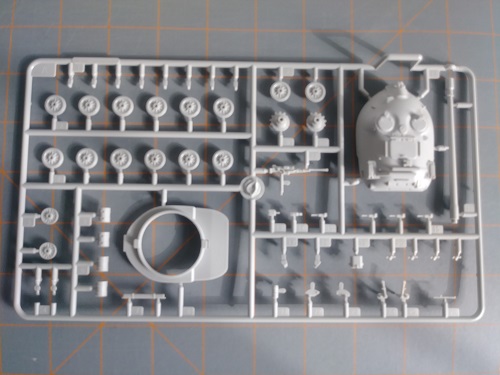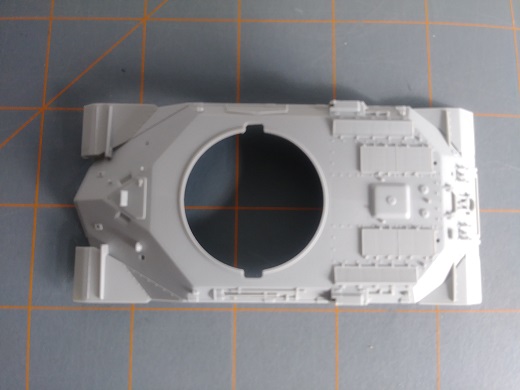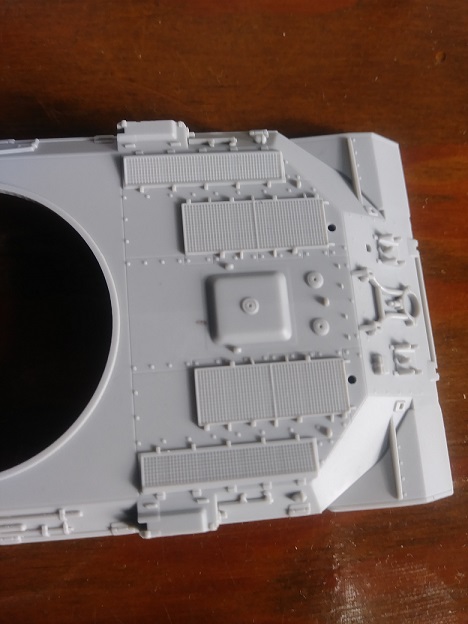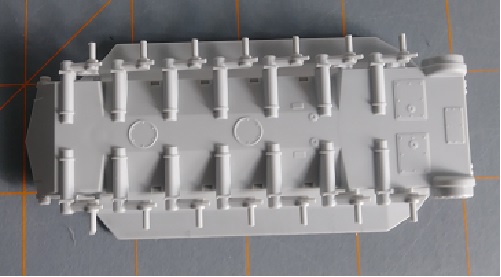 All parts are flash free and highly detailed. The molding is very sharp. The tools and travel lock are molded onto the hull. Weld lines are muted or non-existant. Grab handles are slabs.
The decals are a simple flag/coat of arms and a red/white soviet star, and 2 sets of numbers 0-9. The IS-7 shown at Kublinka has no markings applied. So this is theoretical.
This kit lacks a few things you will want to add: light guards, tow cables, AA MG travel lock, weld lines, wire grab handles.
A few parts will need to be drilled out for better appearance: tow shackles, muzzle brake, turret lift/stow points at the rear of the turret.
Instructions are simple with one dark green color paint guide. The paint guide erroneously calls out to paint the outer rims black like rubber. But this vehicle has steel wheels and rims. So they are one color. Probably steel when it was in service. There are no instructions regarding decal placement.
Conclusions
This kit looks like it will build into a nice model, with a few additions it can be very good.