The artillery tractor subject in this kit was based on the chassis and running gear of the T-24 and with a cab similar to the ZiS-5 truck. It was designed purely as a heavy artillery towing vehicle with the added capacity to carry the gun's crew and or supplies. Powered by a 131hp gasoline engine it was capable of 30km/h and towing capacity for even the B-4 203mm howitzer. Production began in 1935 with a final production of approx 1,800.

I normally steer clear of Trumpeter braille scale models because of soft detail and rubber band tracks. This kit is different. First, the track and wheels are all molded as one, the current production technique used by others. One side of the road wheels are molded to the track, the other side is separate, so the track teeth have their groove. Unfortunately, the top rollers are one piece, with no groove.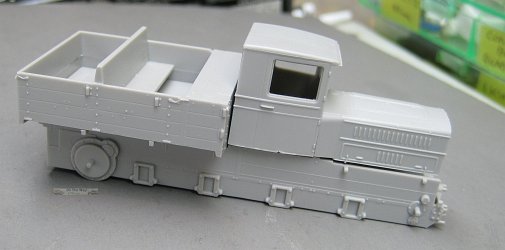 The overall detail is exquisite as you can see from the photos above. Even the raised lettering on the radiator grille. Best of all, this is not a hundred piece kit. Eight pieces plus 20 pieces for the rolling gear.






Some work with a #11 blade to create lines on the black inside surfaces of the track and some sandpaper work to clean up some mold seams on the tread and rollers will take longer than assembling the pieces. Cleaned up and painted this will make a nice model, but there are a few picky items:


the box photo is not what you receive in the kit! That is probably their 1/35 kit in the photo, but, the only visible differences are more detail on the track, wood grain on the box, hold downs on the engine cover, and missing clear plastic for the windows. The positioning groove is there but the clear plastic is not!
no plank grooves inside the box or on the seats
no grab bar on the box as seen in the kit's plan three view
lack of grooves on the return rollers
the pintle towing hook is under scale and a solid blob! Wow, the sole reason for this vehicle, towing, requires a good pintle towing hook and the kit piece is awful! Reference [2] provides a drawing of the "real" pintle.
interior detail is sparse, to non existent, but three instrument dials are provided on the decal sheet. Reference [2] provides a drawing of the interior. Now to open a door!
| | |
| --- | --- |
| Cabin Interior (from [2]) | Vehicle Cutaway (from [2]) |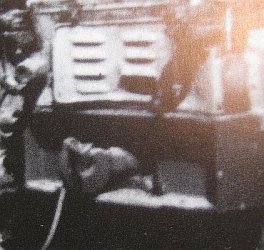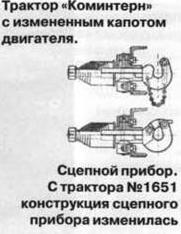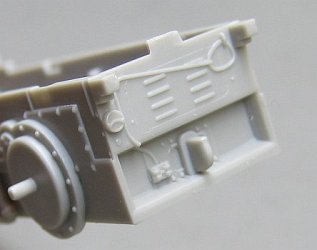 Towing Pintle (left), Towing Pintle diagram (from [2] middle), kit's Towing Pintle (right)



Trumpeter will also release a Stalin-65 tractor, which I definitely will buy. David pulling Goliath! There is a photo of that tractor pulling a Morser 21cm without its barrel and I have a Revell Morser, so.....

References

[1] Tyagatshi: Soviet Full-Tracked Artillery Tractors of World War 2 in Red Army and Wehrmacht Service, Tankograd Publishing, 2006 ISBN: 3936519021
[2] alternathistory.com


Preview sample purchased by the author.

Trumpeter products are available at