The Stalinetz S-65 is an improved version of the S-60, which was a copy of the Caterpillar SIXTY. 37,626 were built of which approximately 10,000 were used by the Red Army and captured versions by the Wehrmacht. After the war, production continued with more powerful engines and sheet metal changes, but essentially the same tractor. Those continued to serve in the Red Army until the 1990s, giving it a 60 plus year service record!

Trumpeter's new kit of the S-65 is the second in hopefully a continuing series of 1/72 Red Army artillery tractors. There are two kits, the only difference between them being the absence or presence of a driver's cab. I chose the one without the cab, so the operator can be seen looking over his/her shoulder at a large something being towed along a narrow road. There is a towing category at the IPMS Nationals and a 1/72 won the last two years! I have a photo of a captured S-65 towing a 21cm Mürser 18 mortar without barrel.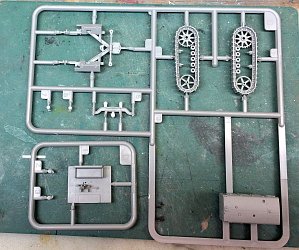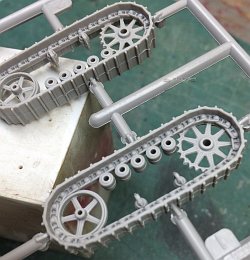 Another simple kit but with more parts than the Komintern. The tracks are molded with all wheels attached, nothing to be added. The tracks are very accurate Caterpillar style and if you look at the most modern D-9s today, the tracks are the same as the S-65! The solid road wheels are covered by shields, never to be seen by judges, etc. The track will require mold seam removal and bolt heads are missing.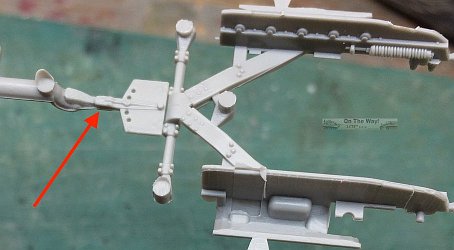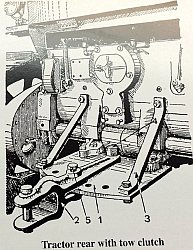 The rear towing bar is accurately molded but some careful cleanup of the pull bar will be required (see the red arrow above). A diagram of this area and tow bar is provided above right. The S-65 has TWO tow bars, front and rear.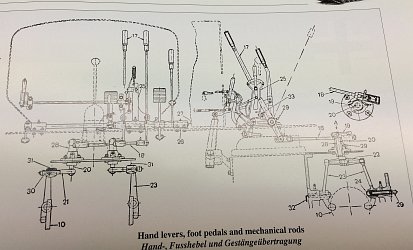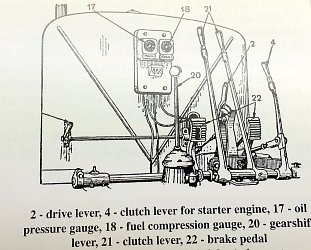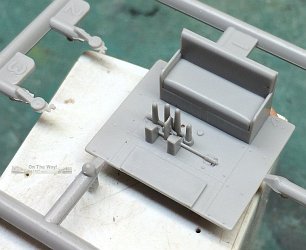 In the driver's area, all those hand and foot controls could be replaced. Again a pair of reference diagrams are provided above.

Most of the beautiful molded detail is underneath but I found many photos of the S-65 in a ditch or overturned. Hopefully, someone will make a PE set for the controls and engine covers, maybe a resin engine. Lots of potential for detailing with this kit.

References

[1] Tyagatshi: Soviet Full-Tracked Artillery Tractors of World War 2 in Red Army and Wehrmacht Service, Tankograd Publishing, 2006 ISBN: 3936519021

Preview sample purchased by the author.
Trumpeter products are available at