German Paratroopers, Pilots and ground crew 1935-45
Manufacturer: Preiser (72516)
From Faustnik.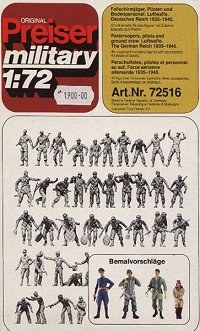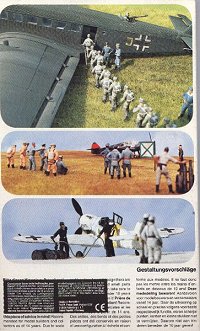 Description:
All pieces in a dark grey styrene plastic of good quality
30x figures of Fallschirmjaeger (15 in battle actions); 7x Luftwaffe mechanics in working overalls, 2x Luftwaffe Pilots (seated) and 1x Luftwaffe officer, 2x Sets of weapons (by them excellent, but now…)
Presented in a cardboard box, with pictures on the front of the figures in a diorama setting and a painting guide on the back
Average Height foot to eye level (standing figures)- 22,9mm
Average Shoulder width - 6,3mm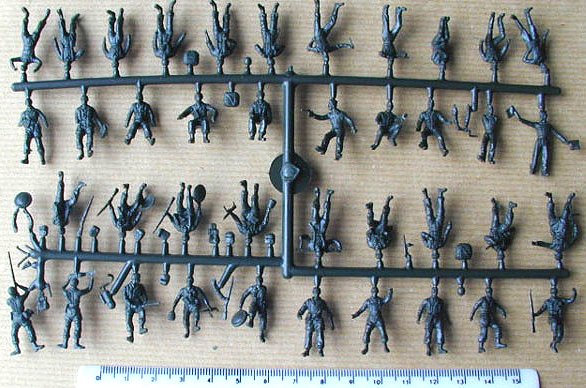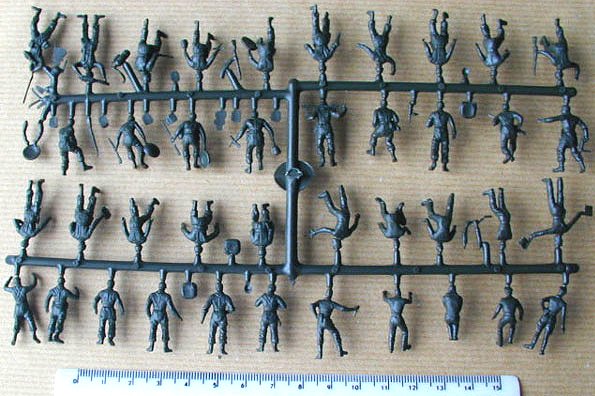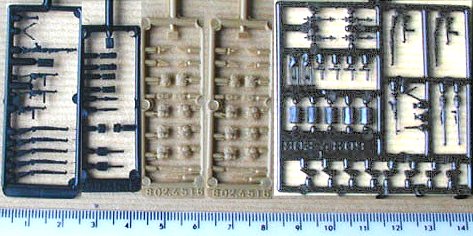 Evaluation:
These are something "a old hat" as I recall seeing these mechanics back in 1975 (I have the plastic bag, with the figures moulded in light blue plastic), and this particularl set was already around from 1984, at least. The figures are, by now, showing their age, and the fact, like some of the other boxes, being really a over-scale version of their 1:87 boxes doesn't help, so the figures are a little thin and this is very noticeable in their very small heads.
Overall a ranking of 6 out of 10.
---