German Tank Crew 1939-45
Manufacturer: Preiser (72515)
From Faustnik.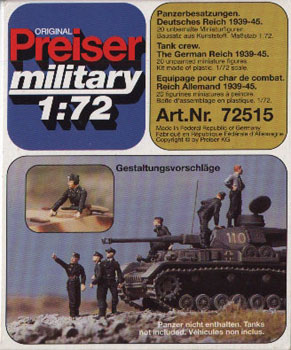 Description:
All pieces in a dark grey styrene plastic of high quality
20 figures all in multipose (Legs, torsos, arms and heads mostly in separate form) depicting from the 1939 period (beret) till the last versions of 44/45 era.
Presented in a cardboard box, with pictures on the front of the figures in their intended "task", and a painting guide on the back.
Assembly instructions are inside the box, needing dismantling of it
Average Height foot to eye level (standing figures)- 24mm
Average Shoulder width - 7,1mm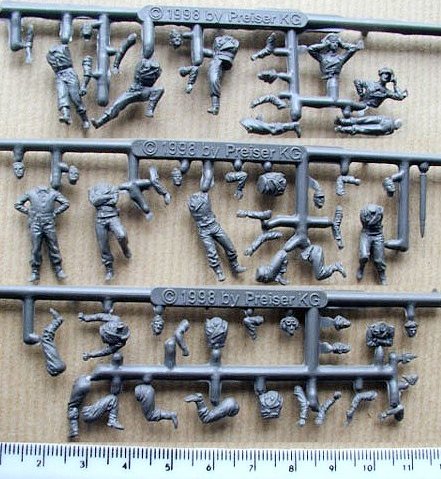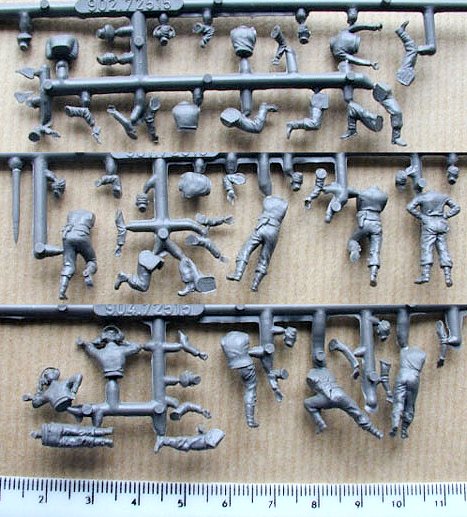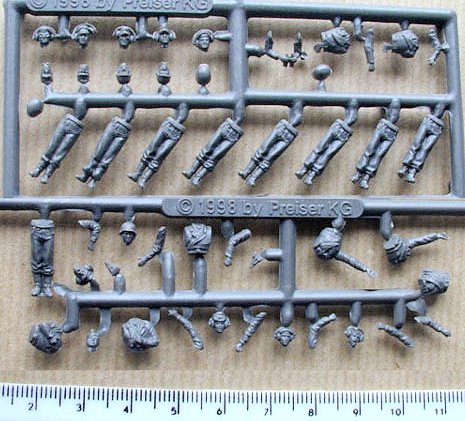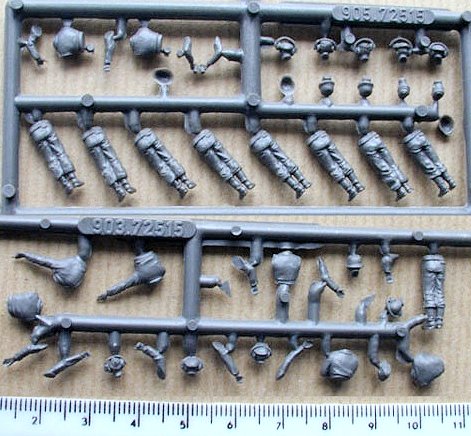 Evaluation:
Another excellent item in terms of moulding and sculpture and also useful set. The multipose approach, in this set is taken to the limit, at least in this scale, permitting to anyone build almost an infinite variation of figures, swapping the heads and torsos, even if this could be tricky.
Overall a ranking of 9 out of 10.
---