German Tank Crew 1935-45
Manufacturer: Preiser (72507)
From Faustnik.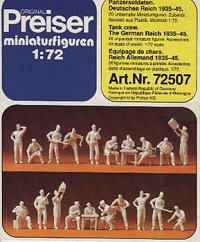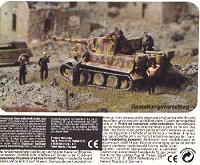 Description:
All pieces in a medium grey styrene plastic of high quality
2x 10 figures all in multipose, and 2x sets of 4 chairs and a table. This depicts a universal tank crew for the 40-45 period
Presented in a cardboard box, with pictures on the front of the figures in a diorama setting and a painting guide on the back
Assembly instructions are inside the box, needing dismantling of it
Average Height foot to eye level (standing figures)- 23,1mm
Average Shoulder width - 6,8mm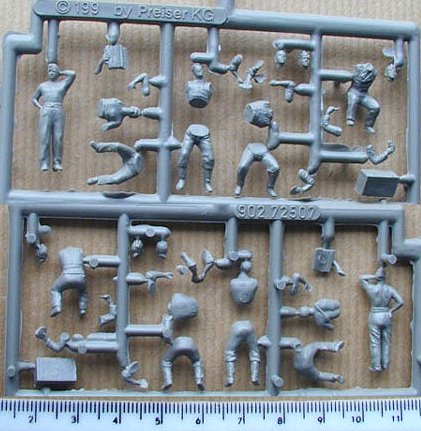 Evaluation:
A somewhat older set, with some nice detail, even if some flash was present in my set, and compared with the newer ones, this one lacks some fine crispy detail and the figures seem to be a little on thin side.
Overall a ranking of 7 out of 10.
---