German Resting Infantry 1939-45
Manufacturer: Preiser (72505)
From Faustnik.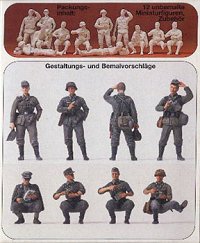 Description:
All pieces in a dark grey styrene plastic of high quality
2x 6 figures in multipose. Mostly in the M1936 uniform, with 2x 1 figure with the low ankle boots, typical of late 43 until the end
2x sets of equipment and 1x sets of weapons
Presented in a cardboard box, with pictures on the front of the figures in a diorama setting and a painting guide on the back
Assembly instructions are inside the box, needing dismantling of it
Average Height foot to eye level (standing figures)- 23,3mm
Average Shoulder width - 6,5mm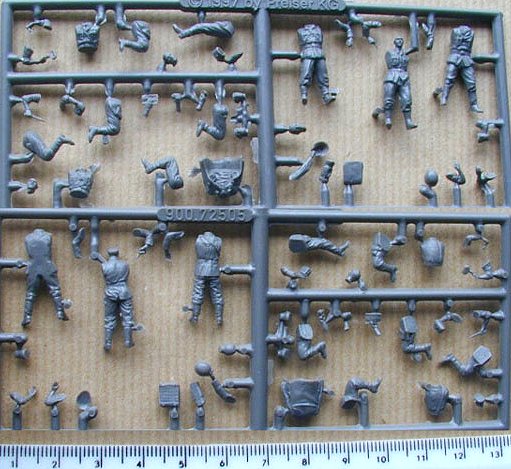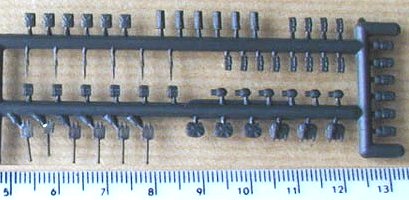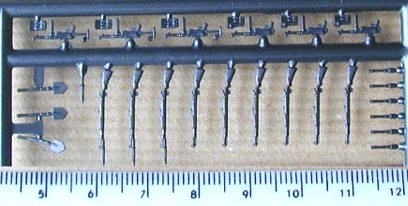 Evaluation:
Another set for the diorama crazies. Also excellent in terms of moulding and sculpture.
Overall a ranking of 8 out of 10.
---