German Motorized/Panzergrenadiers 1939-45
Manufacturer: Preiser (72503)
From Faustnik.
Description:
All pieces in a dark grey styrene plastic of high quality
15 figures seated and 5x Standing/commanding, all in multipose. All of them use the M1936 uniform, with marching boots.
1x set of equipment and 1x set of weapons
Presented in a cardboard box, with pictures on the front of the figures in their intended "task", and a painting guide on the back (using their 1:24 figures)
Assembly instructions are inside the box, needing dismantling of it
Average Height foot to eye level (standing figures)- 23,5mm
Average Shoulder width - 7,4mm
Evaluation:
On global, the new Preiser sets are excellent in terms of moulding and sculpture, a great improvement comparing their earlier sets, like the mechanics. Moulded in a medium grey plastic, without almost no flash, these are wonderful. The multipose approach, similar to the one from Airfix in 1/32, way back some 25 years, is a very good one, so you could build almost an infinite variation of figures, swapping the heads and torsos, even if this could be tricky.
Some of the seated figures simply will not fit the Sd.Kfz.251 series, at least the ones from ESCI (future release by Italeri?) and Hasegawa. The accessories are also one of the best in our scale.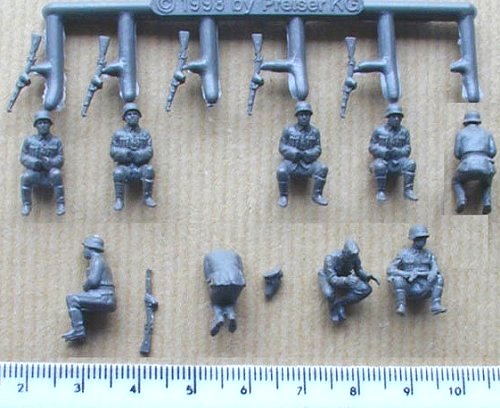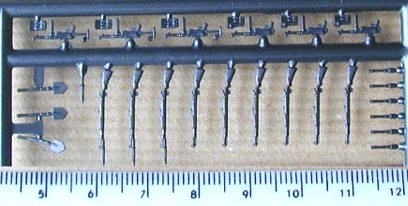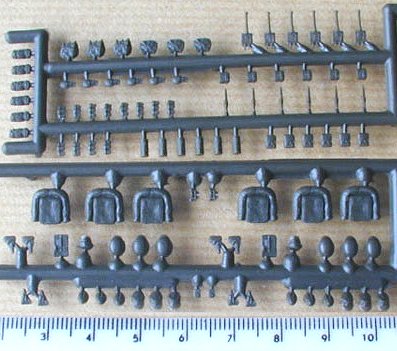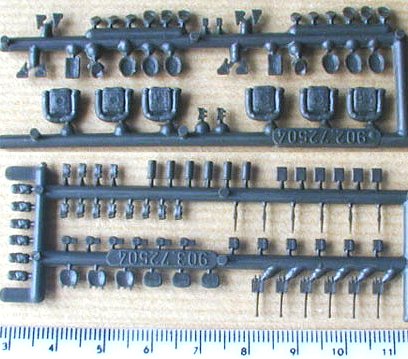 Overall a ranking of 8 out of 10.
---