Nashorn-Hornisse
Manufacturer: Planet Models (Kit No. MV030)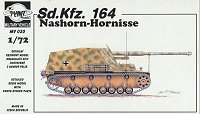 A couple of years ago, there was a large surge in interest in modeling the Nashorn in small scale, which led to the establishment of the Nashorn/Hummel Project page on this site. After the initial flurry of activity, interest has sort of waned a bit. I think that this new release may re-awaken the interest in the Nashorn for many people. Despite my own recent lowering of interest in WW II German subjects, I find this kit highly attractive, perhaps because it is such a unique vehicle, and not simply another Tiger or Panzer.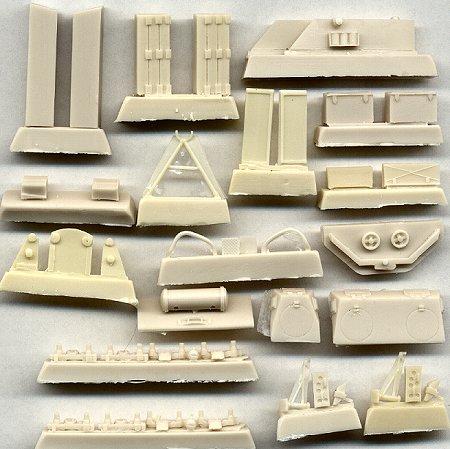 Although this is a new release from Planet Models, it is not actually new kit, since it was previously marketed under the Schatton (Heavy Steel) name. Apparently, Mr. Schatton has sold the rights to this kit to Planet, in order to increase the availability of the model, which is a good thing because the price has dropped also.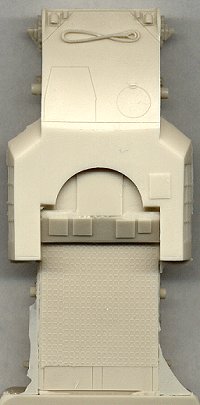 It is certainly a beautiful mixed media kit, with resin, etched metal, and turned brass componants. The resin parts are superior, with no flaws in my sample, and the etched parts are from Eduard, so you can guess at their high quality. But the real masterpiece in this kit is the turned-brass gun barrel. It has an integral muzzle brake, which was turned right along with the main barrel, and then drilled from the end and the sides. It looks extraordinary.
The kit is also to be commended because it provides the option to build either an early or late version of the Nashorn. The options being the style of wheels and the front hull.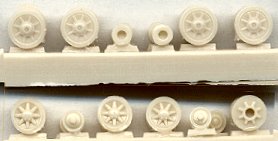 The early wheels are copied from the Revell Pz. IV kits, and the late wheels are copied from the Hasegawa Pz. IV kits (their early wheels, not the later ones, unfortunately). I don't know the source for the sprockets, but both the late and early style Pz. III sprockets are included, and look very good.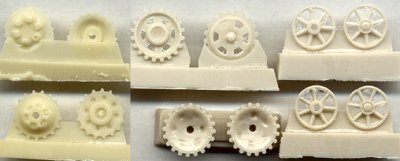 The side walls, and the other "thin" parts of the kit are provided in etched steel.
The tracks . . . well, they are vinyl, but as I mentioned in my earlier Pz. IV Schmalturm preview, they are very soft and flexible, and also quite detailed. They look to me like a vinyl version of the tracks that come in the Revell Pz. IV kits. I think they will look great painted, and will be very easy to install, with my only hesitation being providing some track sag. They may look fantastic, I don't know. But you may want to consider replacing them with etched brass tracks from PART or Extratech instead.
The instructions are very well done, but there are no decals included.
In summary, this is a fantastic model, and I hope that Planet will soon release the Hummel as well.
---