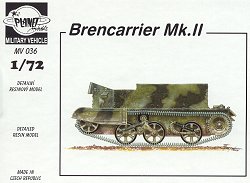 I've seen photos of this lightly armored transport, and always had the impression that it was really, really tiny. Well, I guess it is tiny compared to other armored vehicles, but it is in fact much larger than I had envisioned. Seeing the model in hand makes it apparent that it is much larger than the tankettes other countries used in the early part of the war, and it is actually more than half the size of the US M3 half-track.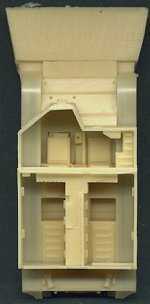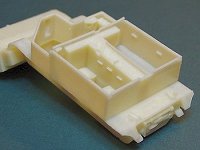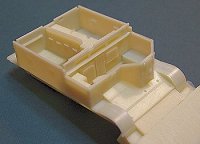 The kit is completely cast in resin, with no etched metal parts as are usually included in Planet Models' kits. When I saw the model advertised, I had assumed that the side walls were going to be provided as etched metal, considering how thin they are, but as you can see, they have instead been cast in very thin resin. It is a testament to Planet's superior casting method that pieces this thin are not warped. In fact, the casting of the entire kit is superb, with only a couple of broken fender pieces, which are still in the zip-lock baggie, so fixing them will be easy.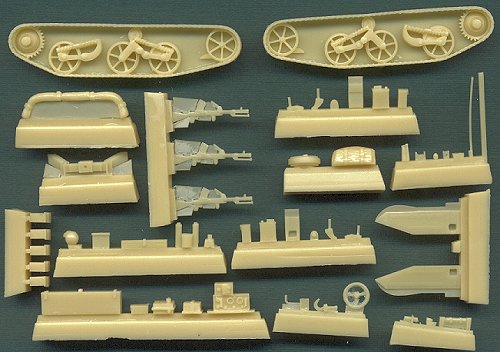 There is abundant detail provided as many separate parts, and also molded on the interior of the vehicle. The wheels are excellent, and there is even a pretty decent tread pattern molded on the outsides of the tracks. It is too bad that there are no guide horns molded on the tracks, but I guess that would have been beyond difficult to attain in this scale. The backs of the wheel/track assemblies are flashed over and the resin is fairly thick, as though Planet didn't expect us to remove it, and instead glue the parts directly to the hull as provided. After test fitting, it's obvious that this does not look great, so I recommend carefully removing this resin.
I have long wanted a model of the Universal Carrier, and I am delighted that Planet has finally come through with this kit that was announced well over a year ago. Now my wish is that someone will release a set of crewmen and passengers for it . . .
My sincere thanks to Michael Hatch for the providing the review item.