A new M4 Sherman version from Heller. Three sprues are the same as the other M4A2: Sprue A has the wheels and suspensions; the great thing with this is not only do you get two sets of wheels, you also get both types of matching idlers AND sprockets (both halfs twice). Also, if you notice the suspension, it is made up of top & bottom, so there could possibly be another kit that has the earlier M3 'top' to make an earlier M4 version?
Sprue B contains mid and late transmission housing; the mid still looks a little pointy: I would glue a piece of sprue behind it and sand it more. All tools are separate; only the lamp guard would need replacing with etch.
Sprue C contains the hull, turret, armour and earlier 3-piece transmission housing.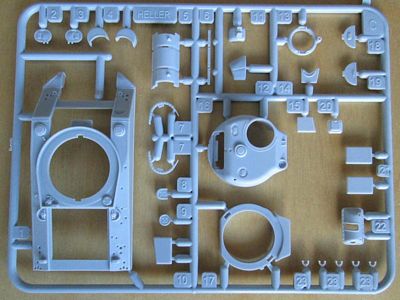 The new sprue is F for the M4A2: we get 3 hood types, a early DV, cast & weld, plus some very nice US jerrycans, and some unusual tool boxes (the bigger one is going on the back of my M4A3 with Calliope rockets).
You get 2 sets of tracks, the metal chevron and plain rubber block: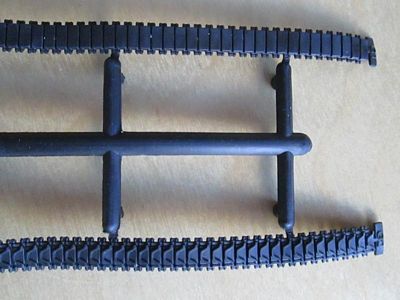 Lastly, the decals (all French tanks):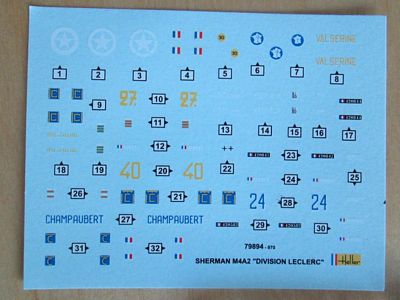 Sprue D is for the M4 kit, so there is a sprue E missing. hopefully they have another Sherman based kit in the pipeline!
Preview sample purchased by the author.
Heller products are available at