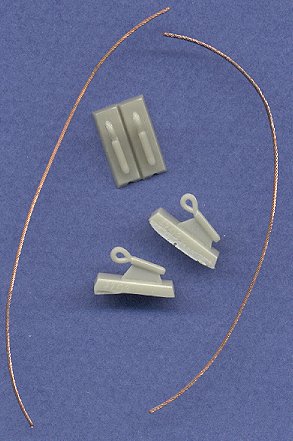 Tow cables have always been fairly difficult to replicate in this small scale. The manufacturers have major problems making these in molded plastic, and many of the tricks that people have come up with over the years are marginal at best. The absolute best way to replicate tow cables is by reproducing them in miniature the same way they are made full scale: with braided wires. Finding the proper kind of wire that is both in scale, and malleable enough to be able to bend into shape easily, is difficult. So I was very happy to find Eureka XXL, who has accomplished the task with great success.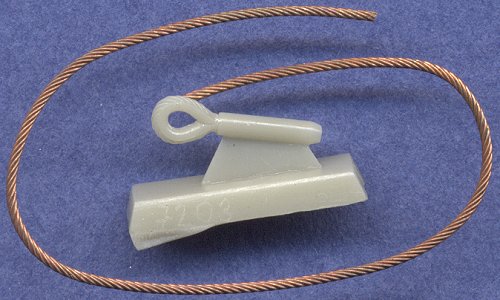 You can see that the braided wire is extremely fine, as probably as close to being in scale as is possible. And as I made evident in the photo, it is perfectly bendable, with absolutely no memory to the wire at all. It stays in whatever shape you put it. The resin end-loops for the cables are perfectly cast, and although not visible in these scans, the ends have holes into which the cables are inserted. The set includes parts for two cables for all versions of the Panther tank.
This is a superb product.
Thank you very much to Eureka XXL for the providing the review item.