sIG 33 15cm Auf Pz.Kpfw. I
Manufacturer: TP Model (Kit No. 7229)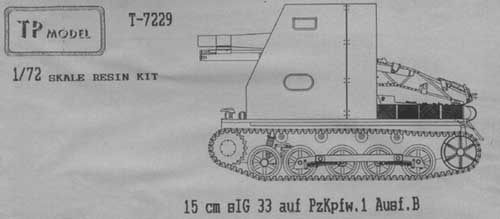 This is my first TP Model kit, and I am not impressed. The resin quality is marginal, with several air bubbles spoiling my kit, and the surface texture is very rough and uneven. Detail is sparse, and what is present is very soft and rounded. Two elevation wheels for the cannon are provided in cast metal, and are pretty good.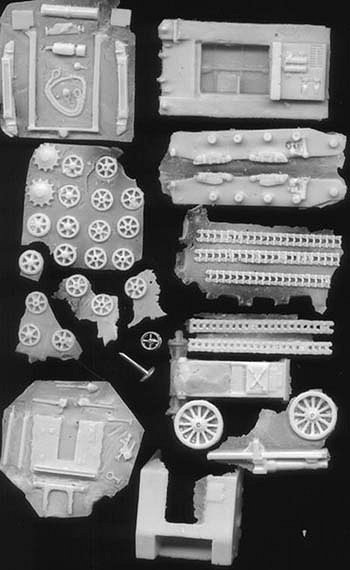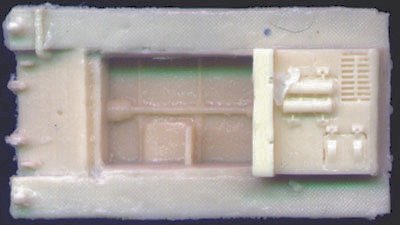 The tracks and wheels look like direct copies from the ESCI Pz I kit, and except for several air bubbles in them, represent the best parts of the kit. The cannon is not as bad as the rest of the kit, but is a far cry from the beautiful sIG 33 from Planet Models. The gun shield has the correct shape, but again, poor resin and poor casting have ruined it. No decals are provided, and the instructions are seriously lacking. Very good multi-view profile drawings are included of the vehicle and the separate cannon.
I have the impression that the masters for this kit were pretty good, but the project was hampered by the overall poor quality of the casting. If TP Model can improve their resin casting procedures, then they will probably have a decent line of kits.
---