This must be a really new set, as I cannot find it listed on Tas Models' website in order to find its kit number (which isn't printed on the packing label).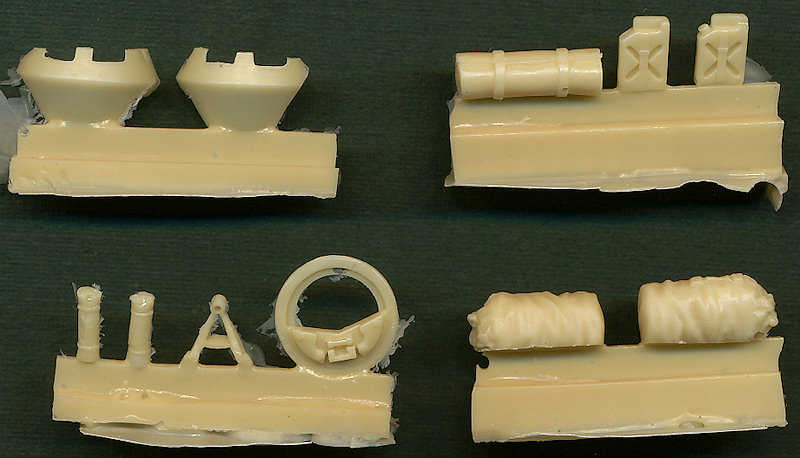 This is a fairly simple set composed of only 11 parts, some of which may be optional. The New Iraqi Army "Americanized" some of their armored vehicles by mounting armored plating from an M113 ACAV around the commanders' cupola and NSV machinegun mount. This armored plating and a new machinegun mount are the main parts to this set. Also included are several stowage items that can be seen decorating the tanks in the photos below.
A photocopied sheet containing several photos of the modified T-72 were included in my package, but I am unsure if these come in all sets, or only this review set. Similar photos can be found here: http://www.armorama.com/modules.php?op=modload&name=SquawkBox&file=index&req=viewtopic&topic_id=113426
Note that I have also seen a video on YouTube that shows a T-72 with the new cupola armor painted in the same sand color as the rest of the tank.
This is a very nice set depicting something entirely new to me. The quality of the parts is top-notch, and aside from one or two small air bubbles in the resin, the casting quality is very high.
Review sample kindly provided by TAS Models.