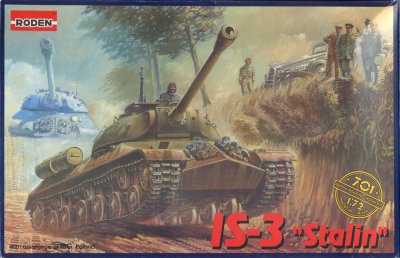 This has been a long-anticipated kit by many modelers. I admit that I never really found the IS-3 to be all that appealing. But after I opened this kit, I'm thinking of buying at least another one, maybe two. It is such a nice model, and there are more marking options than I had thought possible.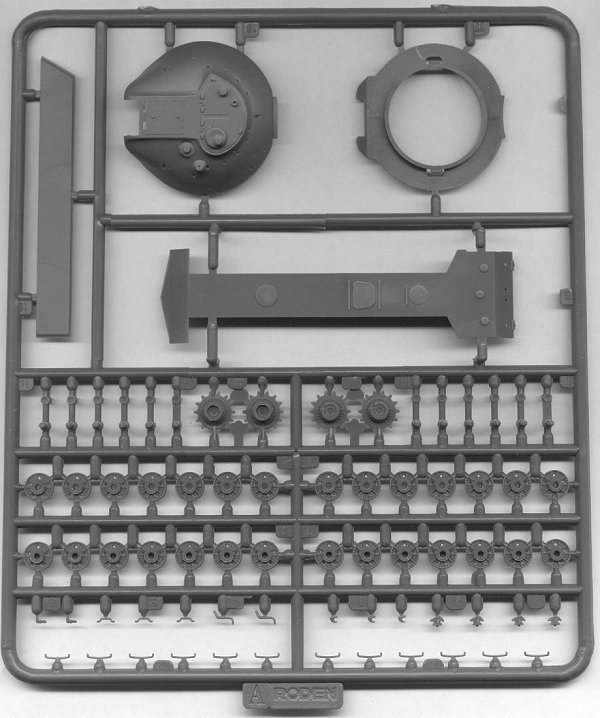 The kit is molded in a dark green plastic (the scans are gray to reduce image size), which is very similar to the plastic used by Skif. The molding quality is also quite similar. The parts are all molded very sharp, with no flash. However, my particular example suffered from a minor shift in the mold (the two mold halves were not lined up correctly) so some of the smaller parts are marred by having a slight ledge around the edges which will need to be sanded off.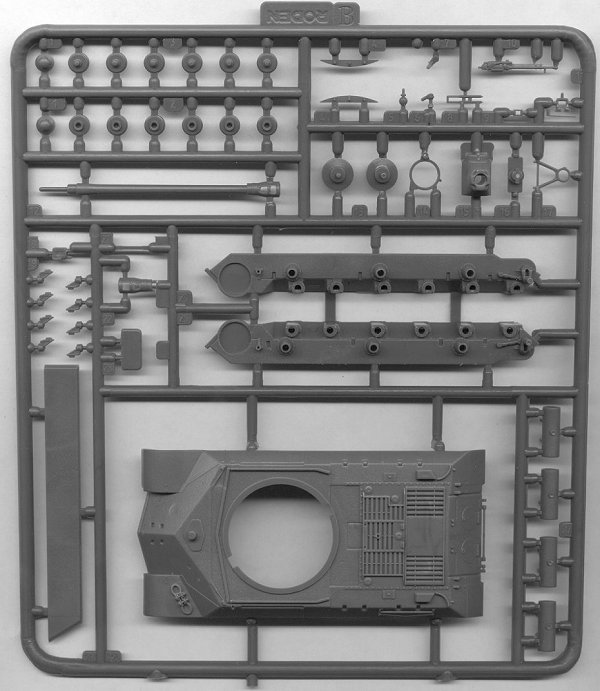 These scans should speak for themselves. This kit is an example of the newest models coming out of eastern Europe, i.e. very high quality. There are numerous parts, many are very small, and as I mentioned, mostly well-molded. Unfortunately, all the hatches are molded shut, and no crew figures are included. The DSK machinegun is one of the nicest MG's I've seen in this scale.

The tracks are soft vinyl, which is disappointing. But, they are VERY soft and flexible, so it's possible that they may end up being quite useable. I was skeptical about the vinyl tracks in the new Hasegawa half-tracks, and they turned out to be very nice, so I will remain open minded about these until I try them. I'd hate to have to sacrifice an entire PST IS-2 kit, just for the tracks. They are also very detailed on both inside and outside surfaces.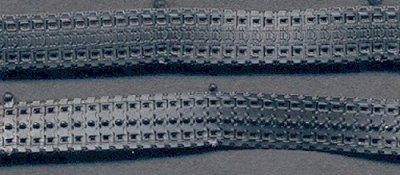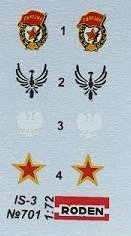 The box has beautiful, color, four-view drawings on the back. There are markings included for four tanks: Polish, Soviet, Egyptian, and Chinese. The instructions (which are very well done) state that the IS-3 was used primarily by the USSR, with two going to Poland, one to Czechoslovakia, a "large number" to North Korea (in the 60's) and 100 to Egypt. It makes no mention of how many went to China.