The upper hull has the features of a Stug 3B/C which appears valid based on the info regarding the origins of this vehicle. The hull shape looks very close to Trumpeter's Stug 3B hull minus the tools. The lower hull with wheels and the link and length tracks looks very similar to Revell's Panzer III. This results in some fit problems between upper and lower hull with the lower hull being about 1mm shorter than the upper hull. Also the lower backplate is too small resulting in a big gap with the upper hull. A possible easy solution for the fit issues would be to use a Trumpeter Stug 3 hull as a replacement.
Do not use the escape hatches. They are incorrect for a Stug 3 base!
The gun housing needs some putty and sanding and the barrel is very crude. There are some cheap aftermarket barrels available as replacements though.
It is also unlikely that the early sprocket and idler wheel were used on this vehicle. The engine hatches with air intakes were standard for a late Stug 3E on, so replacement hatches need to be obtained elsewhere. The fit of the fighting compartment is not too bad with just the front armor plate being too long. This mistake is not very easy to correct, because the big hatch on the upper hull and driver visor limit the options for shortening.
I would remove all the small lights on fenders. Other captured vehicles show that the Russians removed most of such German goodies.
Most of the small items like lights and tools are useful.
Overall a nice kit with less work than I was expecting from MW.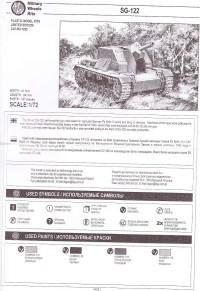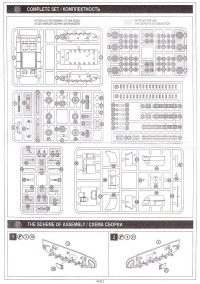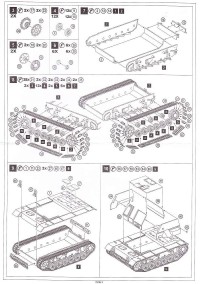 Instruction sheet images kindly provided by Henk of Holland.