Einheits-Diesel
Manufacturer: MAC Distribution (Kit #72037)
(also available as ZV Models (Kit # 72001)with an extra sprue for a canvas cargo bed cover)
by Faustnik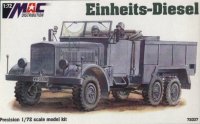 Contents:
67 Parts moulded in very dark plastic
3 rods of copper, for the axles
1 clear plastic piece
Packed in a card box, with a painting of the real vehicle.
4 pages of assembly instructions, some info and painting instructions
Decals for a 16.Pz.Div. vehicle during Barbarossa 1941
Evaluation:
As seems to be the case of all MAC models, this is a big box for a small model.
The MAC model is indeed a very good one, only let down by some annoying sink marks on very visible places, over some very good detail, spoiling it.
All seems to be very good, with some excellent detail, as could be ascertained by the article on Wheels & Tracks #57 Magazine. I expected no trouble assembly it, contrary to the "Steyr experience" from the same producer.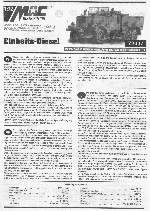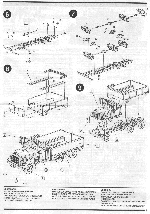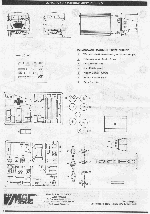 Overall:
On scale matters, while only making some very quick measurements, of some parts, it seems to be at correct 1:72 scale, contrary to same posted info on the Missing Links (I've used the plans from Geoff Lacey series - G146).
Don't forget that this is a rear area truck, and not a troop carrier, so ammunition truck, a mobile field kitchen or a GS truck is the task for this truck. Even so, I remember that at least one received a 2cm FlaK 38 on the rear compartment.
Most were used from 1938 till 1942, the DunkelGrau period, but some, very few, "survived" on up to 1945, in Gelb livery.
Highly Recommended
---