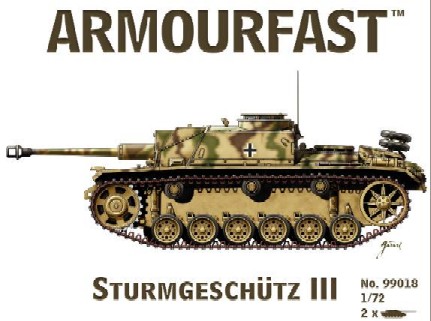 A further release from Hät on the PzIII chassis, this time the Stug III. Although better kits of this vehicle exist in the Revell and Dragon guise (and even Italeri), these kits are not in direct competition with each other. Hät kits are perfect for what they are meant to be, wargaming kits, easy to build and robust, but that doesn't make them any less worthy; generally these kits are accurate in size and details.
The sprue set is the same as on the Pz III kits with the tracks being the same as the Pz III J, but unlike the J the Stug has the correct transmission access hatches in the glacis. The kit depicts an early G without the cast bullet deflector on the commander cupola. Also missing are the bolted on armour plates seen on a lot of early G's and the shield for the MG as is the MG itself.
Below is the kit after a 5 minute build to show what it looks like built. As can be seen it looks the part.
References
StuG III in action- Squadron/Signal No 14
StuG III - Armarda 4
StuG III - Militaria 6
Thank you very much to HäT for providing the review kit.