The Second German release from Hat and although labeled as an G it is in fact an H and although the H had a few other changes to it in later life such as the newer sprockets and idlers, this model can still represent an early H version.
The layout and breakdown is much the same as the Shermans and other kits, the thing that makes this a H instead of a G is the turret. I did ask hat about this and they sent me the following picture back as an answer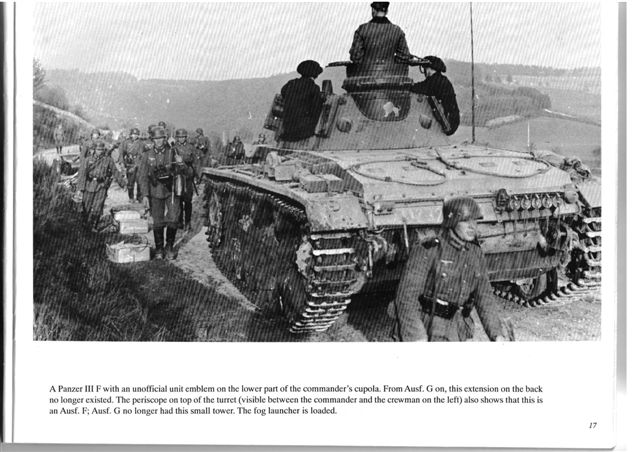 Unfortunately all the references I have show that this turret was first introduced with the H version (G retained the older style), along with the new sprockets and idlers and the wider track used in later models. However all is not lost and a lot of the early H tanks retained the older style Sprockets and idlers albeit with a spacer for the wider track. The other thing that makes a H is the added armour to the front plate, although missing on the kit it should be easy to replace with plastic card.
Unfortunately as stand alone models Hat kits are lacking in details although they are dimensionally correct and in proportion, these kits are so far missing from major manufacturers lists with the exception of the Attack kits, with a little work and the spares box I hope to be able to show that they can be made into good models.
Designed as wargame kits they are perfect, cheap, easy to build and fairly accurate, you can build your panzer Korp very quickly and easily without too much expense.
References
PzKpfw III in action - Squadron Signal
PzKpfw III - Tornado books
PzKpfw III Vol-3 - Tornado books
PzKpfw III Vol-4 - Tornado books
Flamm Panzer III _ Osprey New vanguard
Thank you very much to HäT for providing the review kit.