Although this is labeled as a "What-if 1946" tank, it is definitely reminiscent of the E-25 from the Entwicklung series, which was conceived as a jagdpanzer using five Tiger II style roadwheels but larger per side, with "slack-track" design and a rear drive sprocket. Visible differences with the original sketch are the superstructure (which was going to be rather similar to that of an Hetzer, while this one resembles that of a jagdpanzer IV) and naturally the gun, which has nothing to do with the 75mm Pak 42 L/70 which was intended to be the main armament.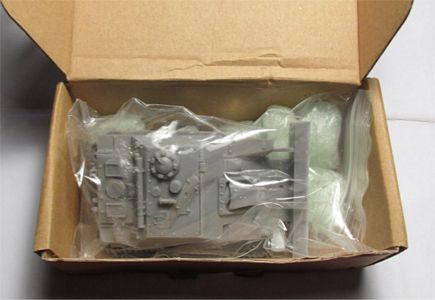 The kit comes in a sturdy cardboard box, containing a plastic bag with 9 pieces made from grey resin, which are everything needed to build what is definitely a fast-build tank.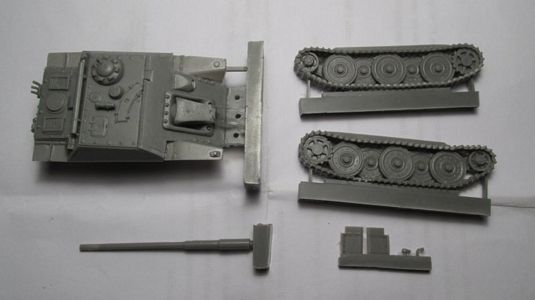 As you can see, the whole tank is a single piece, two other pieces are the wheels-sprocket-idler-tracks ensemble, another one is the gun, plus 5 smaller pieces for the periscope, mudguards and lamps.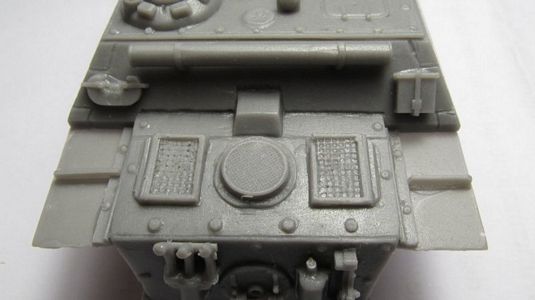 Detail on the tank is fairly good, considering that it is not conceived to be an exposition model (but it might become, with extra work). There are no short shots or irregularities of any sort. Naturally, the limitations of resin casting come into account when looking at the grills, which would benefit from substitution with scratchbuilt ones.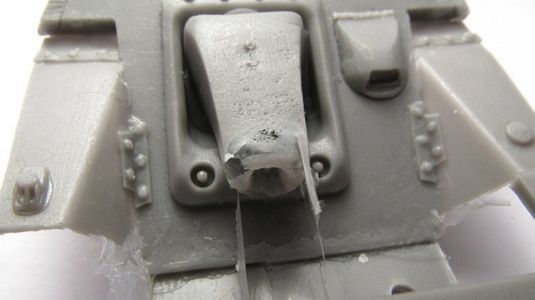 The gun shield is the only part where casting is not perfect and some putty will be required.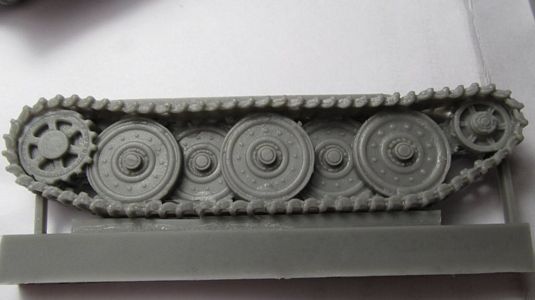 The one-piece wheels and tracks are sufficient and should not be very different from the original design of the E-25. Tracks have some decent detail on the outside and remember those of the Pz III/IV series, which I doubt were going to be mounted on such a vehicle.