Fries 16t Crane Preview
Manufacturer: ExtraTECH (EXM7223)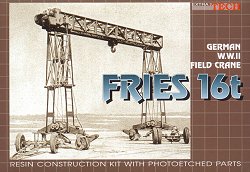 Leave it to Extratech to provide us with these strange and unusual items, which will make excellent subjects for creative dioramas. This Fries crane was used in field workshops for tank maintenance, such as removing turrets, engines, etc. (as well as many other tasks).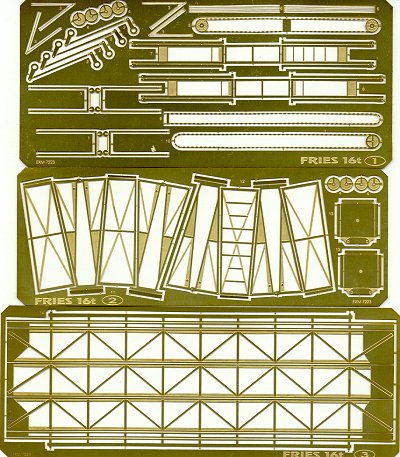 The multitude of etched parts looked very intimidating when I opened the box, but if you look clasely, you can see that most of the large structures are all single pieces of brass, simply requiring some delicate folding. This really should be a fairly simple kit to build. But painting it won't be very efficient, since 95% of the sprayed paint will simply pass right through:)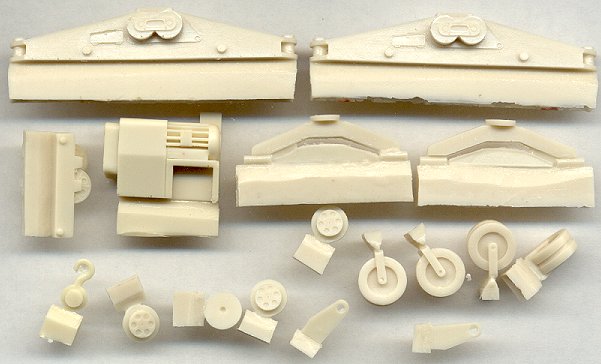 Resin parts are included for the 3-dimensional components to the crane. As is typical, they are very well cast, with only minor air bubbles, and excellent detail. I should also mention that the instructions are particularly well done in this kit, considering the unusual assembly methods required. I have not seen any of Extratech's earlier kits of complex etched subjects, such as their radar sets, but I imagine them to be along these same lines. This is an excellent kit.
Thank You to Extratech for providing the review sample.
---