Assault Mortar Sturmtiger
Manufacturer: Dragon Models (Kit No. 7204)
A friend of mine convinced me to buy this model, because he said it was light years better than the earlier Dragon kits that I have critisized in previous reviews. Well, I guess he's laughing now, because I fell for it.
To be honest, this kit definitely is better than the previous kits, but is it a good kit? I'll leave that up to you. I'll keep the editorializing to a minimum, and let you decide for yourself based on the scans below.
The upper hull is die-cast metal, and the lower hull is plastic, and they fit together very well. Preliminary measurements of the unbuilt kit show it to scale out very well to 1/72nd. The fit of the rear superstructure plate, which is also cast metal, will require some careful putty work and sanding to eliminate the seam.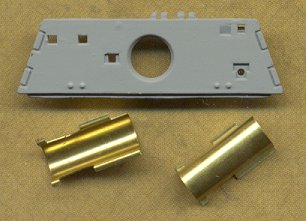 The location holes on the hull parts for attaching various detail parts are very large. For some reason, the exhaust heat shields are provided as pre-formed brass pieces; the only advantage to this gimmick that I can see is that they are thin.
The rest of the kit is plastic, and to me, it looks like it was designed by a committee. Some of it is absolutely exquisite, such as the highly detailed road wheels, but other parts are crude, such as the hatch handles, the ammo loading crane, the hull machinegun, the spare track mounting brackets, etc. And why did they not open the spokes in the sprocket wheel? Revell has already shown us that this can be easily done.
The tracks are highly detailed vinyl.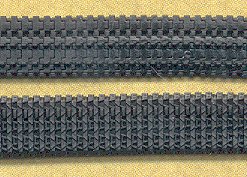 Decals are thin, but printed slightly out of register. Although there are few markings, I believe that this is all the vehicle carried.

References:
Achtung Panzer No. 6 Panzerkampfwagen Tiger, by Bitoh (ed)
Panzer Tracts No. 8 Sturmgeschuetz, By Jentz and Doyle
Photosniper No. 10, Stumtiger, by Parada, Suliga and Mucha
---