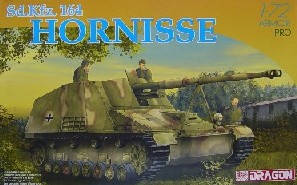 This is an injection molded kit in gray styrene plastic. Also included is a small fret of etched-brass parts and two soft rubber tracks. The vehicle is a heavy German panzerjager based on the Pz IV chassis and carrying the powerful 88-mm L71 Pak 43 antitank gun (a version of the gun on the Tiger 2 tank and the Jagdpanther). The Hornisse is also known as the Nashorn. The Nashorn/Hornisse shares a chassis and superstructure with the SP 150-mm howitzer "Hummel".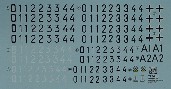 Instructions appear very good, consisting of eight exploded-view line drawings. Color drawings show markings for six different vehicles belonging to two Panzerjager Battalions. In the scan we see that a large sheet of water slide decals is included with a plethora of vehicle numbers.

Overall quality appears superb and state of the art for plastic modeling kits. Detail is fine and sharp. The suspension and lower hull has sprues shared with Dragon's 1/72-scale StuG IV kit and along with Revell's Pz IV kit is accurate enough to model with the bottom visible (such as with a tank blown over on its side). Dragon's roadwheels are molded as a separate tire with separate hub which can be painted separately from each other. A choice of middle or late Pz IV sprockets are offered.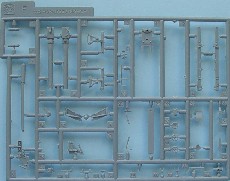 I have not confirmed the interior crew compartment to be 100% accurate but it looks good. Ammunition bins can be modeled open or closed, with separate and beautiful 88-mm rounds given. The Pak 43 gun is a work of art with many small and separate parts. Beautifully molded crew sub-machine guns and an AA-gun mount are included, but no Mg 34 AA machine gun.

The driver's and radio operators hatches on Sprue C are molded open though there is not interior detail. Note that the driver's visor can be assembled open as well. No crew figures are included. The rectangular engine vents (louvers on each side of the vehicle superstructure are tough to model well (as I found ESCI's Hummel kit). Dragon gives us a choice of two well-molded plastic louvers, or more challenging etched brass louvers. This leaves us with an extra set of vents to use with ESCI's old Hummel kit!