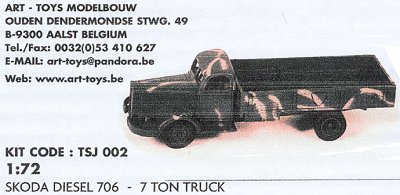 I really need to start building some of these awesome truck models I've been accumulating over the past couple of years. There are so many gorgeous truck kits now available, and this is one of the newest.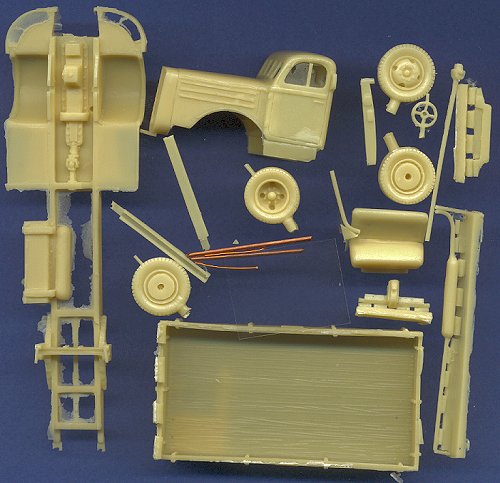 As a 7 ton capacity truck, it's a fairly large truck, so the kit is as well. As is normal with Art-Toys, we get several very nicely detailed resin parts, all cast exceptionally well, with only some paper thin flash, and one or two very minor pin holes in the resin. This kit is not as complex as something like MarS, but there is a fair amount of work involved in putting it together, so nice instructions are included. In fact, the instructions are a great improvement over previous kits I have seen, and are perfectly adequate for the job, without need to consult other photos of the truck. Two brass rods are included for the wheel axles, and two lengths of copper wire are also provided for the truck width indicators. Barely visible in the scan is a small square of clear acetate for the windshield, which I promptly lost when removing it from the scanner. It couldn't have gone far . . .
This is another exceptional truck kit from a company that seems to specialize in trucks. My only complaint is the closed doors on the cab. It is very unusual for a company to mold the cab doors open on truck models, and I sure wish they would start to do so.
Thank you very much to Tracks & Troops for the providing the review item.