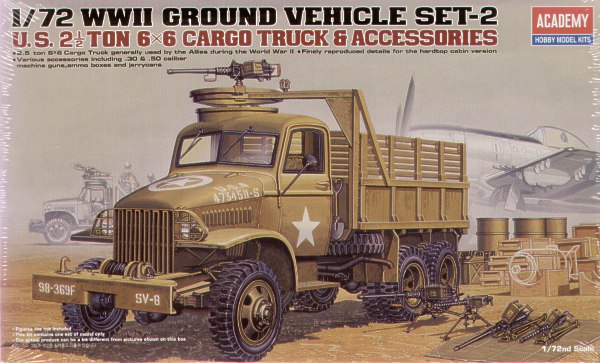 Academy only have a small release schedule of vehicle kits and they are usually aircraft related as is this release, although it can be used a Army vehicle as well, but the background suggest an airfield. I must confess that I know very little about US Trucks and my references are like my knowledge, non existant, I originally bought this kit for two reasons 1, the engine, it has a nicely detailed engine that I actually wanted to modify and fit into a Zil-157 tractor. the other reason I bought this kit was for the abundant stores provided not only the usual barrels and bowes but also two .5cal and two .303 cal MG's with tripod mounts one open and one closed for each gun type.
The kit is nicely detailed and the parts are finely reproduced. It has a fully detailed suspension and drive train. as already mentioned a nicely detailed engine is provided, although it can't really be seen!. There is a rudimentary interior for the cab that includes the steering wheel and gear shift sticks. A ring mount for above the cab is provided with a 0.5 cal MG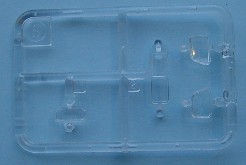 the windows are provided as clear plastic and although clear they are very thick and some might wish to replace these with clear acetate or similar.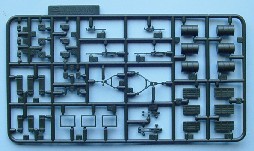 The stores provide3 of each of, two types of Jerry can , bomb cradles, fuel drums and 4 types of boxes, plus the aforementioned 2 0.5cal on tripods and 2 0.3cal Machine guns
Two painting and decal options are provided, one being the "red ball express" the decals are nicely printed and in Register.
I am sure that there other and far better reviews of this truck out there in cyber land, from people that actually know what they are talking about where US trucks are concerned.