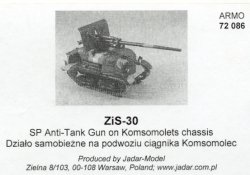 Long ago I bought a model of this vehicle in 1/35th scale. I thought it was really unique; something that you wouldn't normally see at model shows. Since that's the kind of model that I find most appealing, I was very happily surprised when ARMO released this kit some weeks ago. I don't know a whole lot about this vehicle, other than it wasn't very common.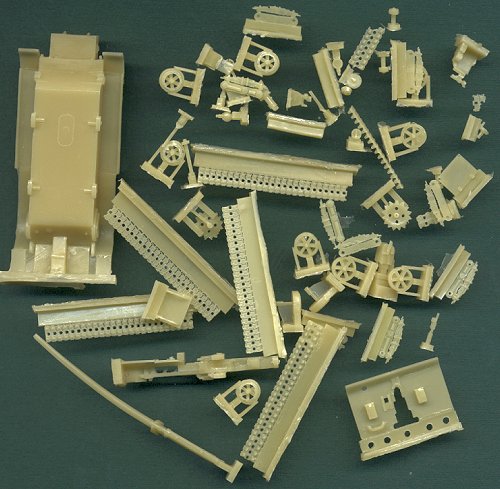 The kit is typical of ARMO's newer releases. Many parts, excellent detail, and very nice resin casting, although the gun barrel is very warped. Also, the hull should be absolutely covered with a great many rivets, though they are lacking from the kit.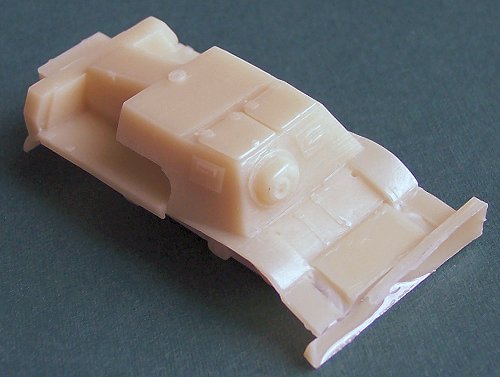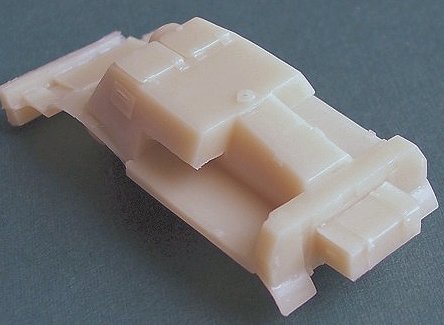 Although the instructions are a little vague, they are much better than earlier kits. Having access to other references will be a benefit, one of the best sources being the JADAR website, which has photos of the complete model and may help in figuring out proper parts placement. This is a cute little kit, and will look quite impressive when built.