This is the second Chi-Ha kit I have from ARMO. Like the earlier kit I reviewed, this model has a solid hull and turret, with closed hatches. The majority of the details are molded directly onto the hull, such as the exhaust pipes and storage bins, and for the most part it is well done. But it would have been nice to have had the protective screens over the exhaust pipes provided in etched brass. The wheels are highly detailed, and the tracks look very good as well.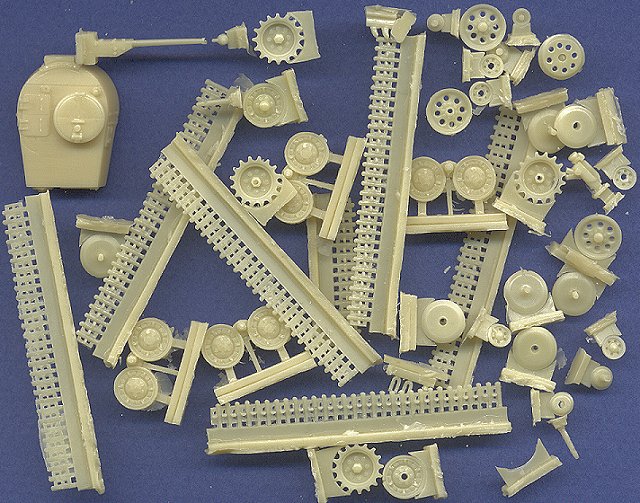 As always, there are no decals included. The instructions are a little basic, but considering the simplicity of the model, they should be adequate. According to the AJ Press volume on this tank, it scales out perfectly to 1/72nd, with very accurate details and shape. This is a very nice model, and I look forward to seeing ARMO's other Japanese tank kits as well.
Thank you very much to Michael Hatch for providing this review item.