This is a full resin kit by ARMO, which I'm guessing is owned by Jadar-Model of Poland.
ZSU-23-4W1 was an update to the original ZSU-23-4 Self Propelled Anti Aircraft Gun (SPAAG).
I did not find any English reference to the 4W1 designation in a quick search, but I have found notes indicating ZSU-23-4W1 was used by the East German NVA.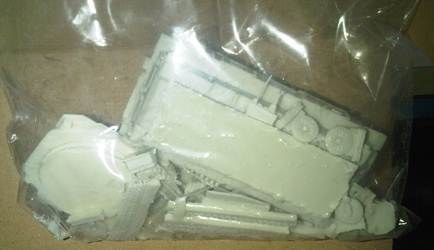 The kit comes in a ziplock bag, packed inside a strong cardboard box.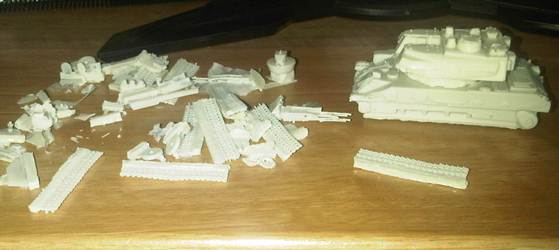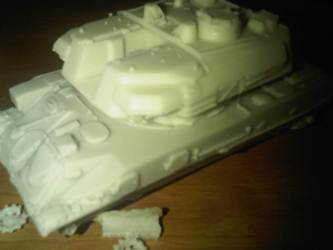 As you can see, there are many many parts. There's quite a bit of flash, mostly on the casting plugs.
Speaking of casting plugs, they are absurdly large on the turret and hull. It's going to be quite an annoyance to remove those plugs.
The gun barrels are quite messy, so it is hard to clean that up.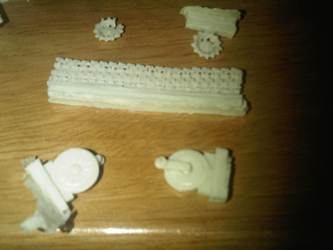 The running gear is good; the tracks have a hand made feel to them. The wheels have suspension arms moulded on. One of my drive sprocket is damaged, but that should be a simple fix. Alternatively, you can use the suspension parts from a PST PT-76/BTR-50 as a substitute.
All the hatches are moulded closed. Pioneer tools are also moulded on, they have some depth, but not as good as a separate mould.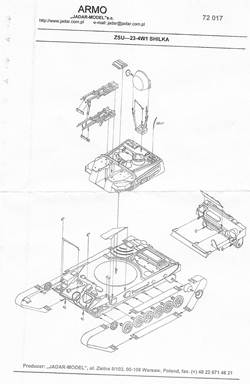 The instruction is a simple one page affair. At least ARMO was nice enough to include one, as many resin companies don't.
There are no decals included.
Conclusion: This kit will take a lot of work, but will be quite nice after it's built. If you can get it for cheap, (under 30 USD) then by all means buy it. Too bad it comes with no decals. Recommended with reservations.