Wespe
Manufacturer: AL.BY Miniatures (Kit #923)
By Till Huber - NalarMidas(at)web.de
The kit came in a clear polystyrene box with the Alby label. The parts are made of light yellow resin just like all the other Alby models I know. Now this Wespe is a real hit compared to the old ESCI Wespe. Interior details are the best I've ever seen on a small scale model. The fighting compartment floor has that antiskid surface and on the ammunition storage positions small rounds are included. The inner side of the fighting compartment armour features details that are very nice to look at. Not only an MG 34 and the ammo stowage is molded on the armor plates, it even includes an MP 40 and the radio apparatus. Unfortunately Alby neither provides decals nor any fotographic reference of this vehicle.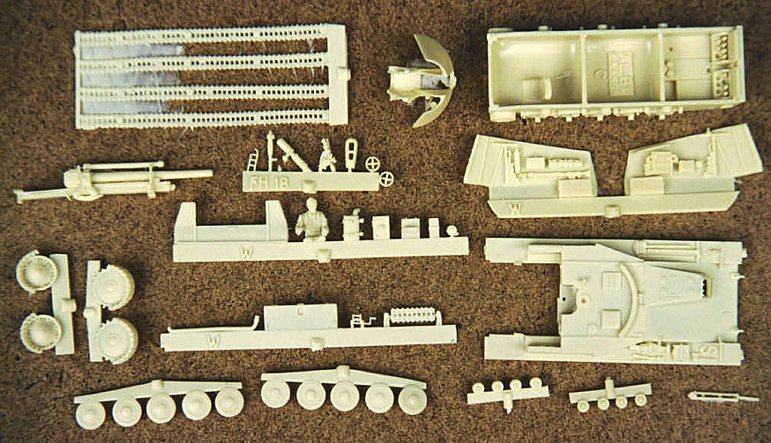 The driver's visor is molded open, the chassis piece features a seat for the driver, and a driver's top body is included. Unfortunately ALBy does not include any other figures which would have tremendously improved the value of this kit.
Tracks and wheels look quite okay. Barrel is drilled and needs no add-ons; it looks very fine as is.
The whole kit has some little flash here and there but it's not a tragedy.
Recommendation: Although very sparse in additional features and misc. items (gunners, crates, extra rounds etc...) this kit is highly recommended.
---