Mercedes-Benz L 4500 A
Manufacturer: AL.BY Miniatures (Kit #812)
Faustnik (jose_ventura(at)portugalmail.pt)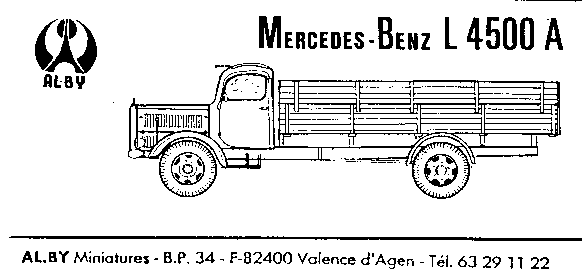 What you Get:
- 32 Parts moulded in yellow Resin of good Quality
- Packed in a transparent box
- A small sheet with an assembly sketch
USEFUL References:
FRANK, Reinhard, 1991. German Trucks & Cars in WWII:Mercedes-Benz At War, Schiffer Mil. Hist..
LACEY, Geoff, Plans G144
VANDERVEEN, Bart, 1989. Wheels & Tracks Historic Military Vehicles Directory, After the Battle Pub.
Evaluation:
Another winner, as the quality of castings and details are excellent, and as any resin kit, some cleaning of the parts is needed. In my specimen there were no air bubbles and few warping, easily corrected using hot water. I have an early production model, as the later versions, as produced by AL.BY, have the cargo compartment in 5 pieces and not in 2 like mine.
As in the Maultier version, you must build up the interior in the driving cab - I already have made that in this model.
The present model replicates the standard cab version together with a 4x4 wheel drive, AL.BY also offers the 4x2 version with the pressed cardboard cab - Einheits.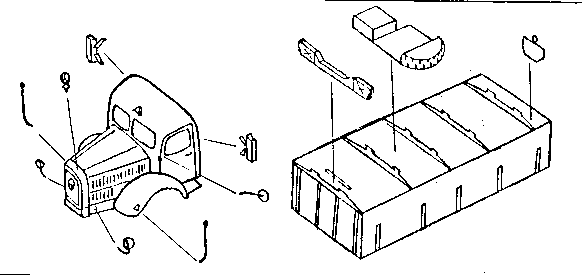 As far as scale is concern, using the available data - at least the wheelbase - the overall dimensions are at 1:72.
Recommended
---