OPEL Blitz 3,6-36S "Einheits
By Faustnik - jmqtv(at)iol.pt
Conversion Set for ESCI/ERTL Opel Blitz to make a late Opel Blitz 4x2 Truck
Manufacturer: AL.BY (Kit #865)
Contents:
- 13 Parts moulded in yellow Resin of high Quality
- Packed in a sturdy transparent box.
- Small leaflet with instructions for conversion
- No decals or painting information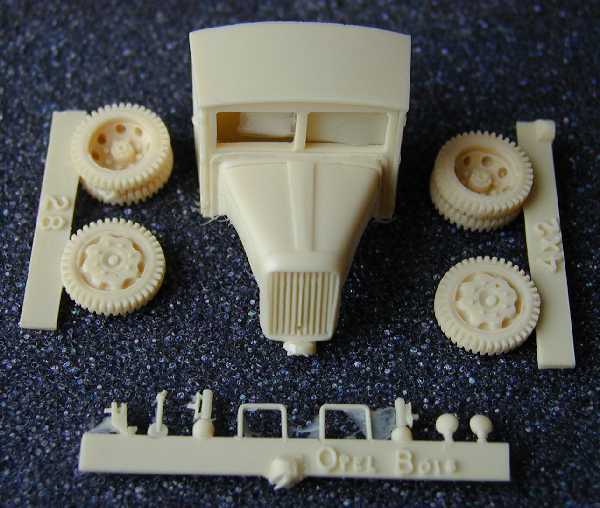 Evaluation:
Another resin conversion, this time with a sketch of conversion, even so, some care will be needed to correctly made the intended kit.
Of course, don't expect also AL.BY to correct the entirely the ESCI kit, as it only gives you the correct pattern of wheels (OK! The most noticeable part of the kit).
All together, a nice and excellent kit, with high quality of castings and details.
As any resin kit, some cleaning of the parts is needed. In my specimen there were no air bubbles and no warping. The interior of the cab is crying for some detailing and/or a driver figure.
Highly Recommended
---