Armoured Car M8 & M20
By Faustnik - jmqtv(at)iol.pt
Manufacturer: AL.BY Miniatures (Kit #761 & 760)
Contents:
- 18 Parts (M8) and 23 Parts (M20) moulded in yellow Resin of high Quality
- Packed in a transparent box, typical of AL.BY offerings.
- No decals, Assembly instructions or painting information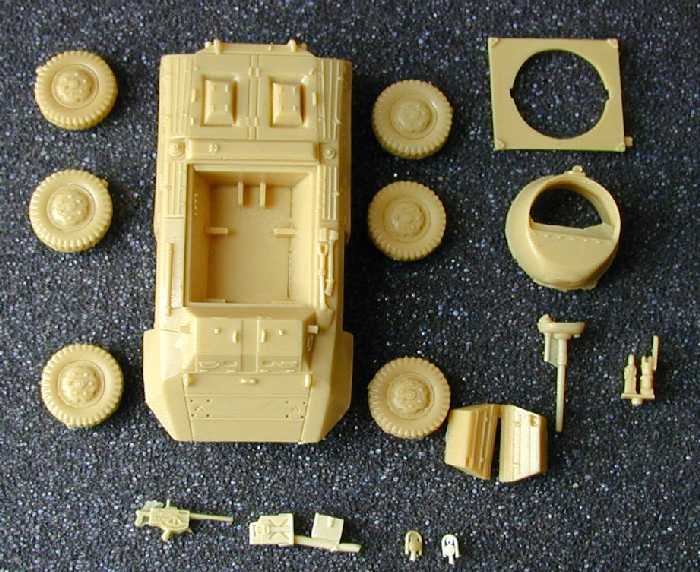 Evaluation:
High quality of castings and details, as any resin kit, some cleaning of the parts is needed. This are some of the first offerings from AL.BY, trying to complement the ESCI range, so don't expect the quality of their last items. Even so this are a good kits and with some care will build into accurate replicas of the originals. If you compare with the MMS (in 1:76) offerings this will win the contest, by the quality of parts especially in the interiors.
In the specimens shown there were some air bubbles, but no warping of parts is visible.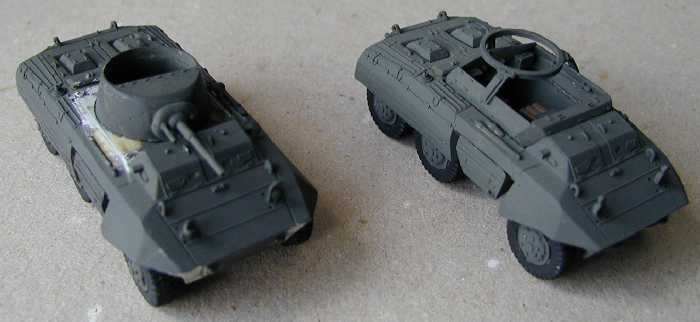 Overall:
Another excellent choice of subject, as this type of vehicle could be used almost from 1942 till today, in several colours and users, so use your information and imagination.
As far as scale is concern, using the available data the overall dimensions are exactly at 1:72.
Many thanks to Filipe CUNHA, which lend his "in construction" kits.
Highly Recommended
---