Al.By is one of the best manufacturers of resin kits in the world. Although their availability has dropped to almost nothing, every now and again, a couple come available. This latest addition to my stable is a German modification of a captured French Lorraine tractor, with a 105mm Field Howitzer 18 mounted in an armored superstructure.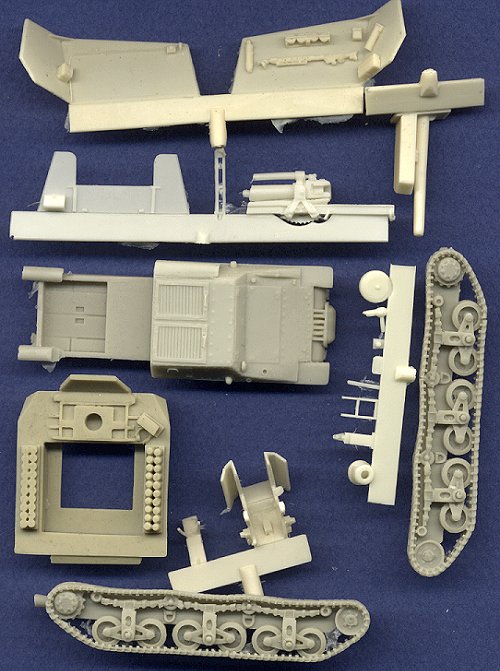 As typical with most of Al.By's kits, the master parts and resin casting quality are excellent. There are a fair number of parts, but with the wheel and track assemblies molded as single pieces, the kit remains manageable, and should pose no problems for construction, even for beginner modelers.
Also as usual, there are no decals included, and the instructions are little simplified, but may prove adequate. But again, additional photographic references would be beneficial.