Sd.Kfz 10/5
By Faustnik.
Manufacturer: AL.BY Miniatures (Kit #920)
What you Get:
54 Parts moulded in yellow resin of good quality
2 x PE for the side grilles
1 gun barrel for the FlaK in turned brass (not shown)
Packed in a transparent box
A4 sheet with a sketch for assembly the model, and on the back, photos of the real model
USEFUL References:
FEIST, Uwe, 1979. Aero Armor-Series Vol. 11,Aero Publishers Inc.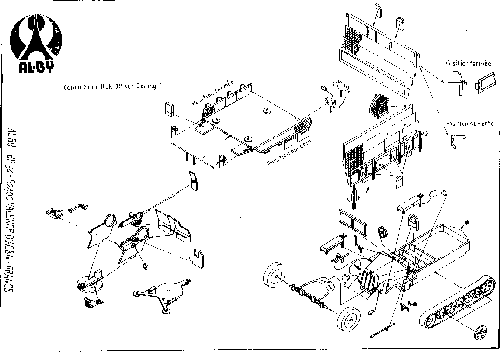 Evaluation:
There are no words that could describe the quality of this kit, as this is without doubt the best model made by AL.BY in the last years. The inclusion of the PE fret is an advantageous approach to the complicated and fine mesh sides, of the real thing.
The FlaK is a winner by itself, and the inclusion of a Turned brass barrel only improves an already good model.
Some care is needed when assembling this model, particularly in the area of the mesh, as AL.BY uses the sandwich method, and in the gun shield, as in my version this presents a little warping, so be prepared to use a hair dryer.
Very few additions were needed, but a crew will be great - AL.BY also have a crew for their 2 cm FlaK 38.
I just hope AL.BY made the armoured version, to complement this wonderful model.
As far as scale is concern, using the available data the overall dimensions are at 1:72.
Highly Recommended
---