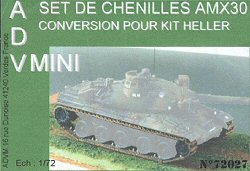 The Heller AMX-30 plastic kit is not entirely horrible. The dimensions are good, the shape is good, and much of the detail is pretty decent as well. Major drawbacks of the kit include a poor gun (taken care of by ARMO), and two plastic strips that can be called tracks only because the instructions tell us to. Prior to now, the only way to build that model was to substitute tracks from a different kit, such as an M48 or such. But now, thanks to ADV Mini, we have the perfect solution.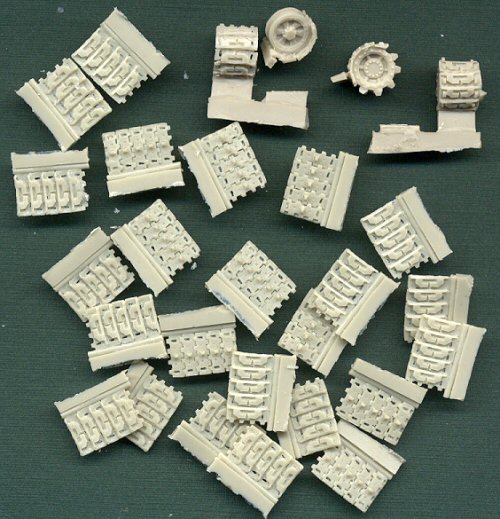 This set includes replacement idler and sprocketed drive wheels, with several lengths of track links. The wheels have the track already wrapped around them, taking care of the problem of bending the resin parts to such an extreme angle. The other track pieces can be bent slightly as needed to help replicate realistic track sag. I would have been happy to have only mediocre track replacements, since the Heller parts are so bad, but these resin tracks are not mediocre, they are excellent.
Not only is this set highly recommended for the Heller kit, but in fact it is necessary, unless you want to scratchbuild these tracks yourself.