This is another of ACE's latest generation of 'digital design' kits, which continue to impress me with their increasing quality. The kit consists of 3 sprues of crisply moulded light grey parts, plus 6 black (rubber/vinyl?) tires, for a total of 166 parts. In my kit there is minimal flash on the parts. No photoetched parts are included in this kit.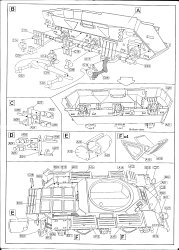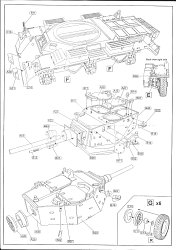 The instructions consist of 4 pages of exploded view diagrams. Some parts in each step are shown in place, so it requires careful study of the instructions at each step to understand what is added and where it goes. Note that the sprue labelled as sprue C on the sprue layout diagram (containing the suspension parts) and with the parts labelled as C1, C2, etc. in the instructions, is actually labelled as A on the sprue itself.




On other ACE kits I have seen a note to paint the plastic wheel parts before installing the rubber/vinyl tires - this note was not present in this kit, but I would make sure there is a paint barrier between the wheels and tires to avoid a chemical reaction between the two. The soft tires have excellent tread detail, far better than many of the injection moulded tires we have previously seen from ACE.

The suspension is well detailed with a large number of parts. The hull floor is moulded with the lower suspension arms in place - this will likely simplify assembly and alignment, but would make depicting an articulated suspension more difficult.

The drivers hatch on the front of the hull is moulded in place. Both of the turret hatches are moulded separately. The hatches have minimal interior detail, and there is no interior detail in the hull and turret.



Studying reference photos, or the excellent kit box art, reveals a number of missing details on the turret, including (marked in above box art scan):
Missing canvas dust cover on barrel
Missing lifting eye on top of the barrel sleeve on the mantlet
Missing spot light on right side of turret
Missing arm/mount on right side of turret behind spot light
Missing fittings where wiring for smoke dischargers exits turret sides
The kit parts that represent the hatch rests (parts B07) are quite thick, and the top section that the open hatch rests on is horizontal, while it should be angled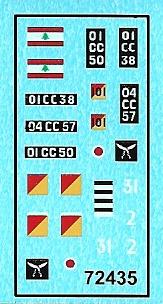 A small, well-printed decal sheet provides markings for 4 options:
1st The Queen's Dragoon Guards, Aden, Yemen 1966 in light stone and green camouflage. No right side, top or rear view is provided for the scheme, but right side is shown on box art
Queen's Royal Irish Hussars, Malaysia 1964 in overall Deep Bronze Green
16th/5th The Queen's Royal Lancers, Operation Motorman, Londonderry, Northern Ireland 1972 in overall Deep Bronze Green
Lebanese Forces/Armed Militia, Beirut 1986 in overall khaki green
Overall, this looks like another great release from ACE.

References:

[1] primeportal.net
[2] britmodeller.com
[3] warwheels.net


Preview sample purchased by the author.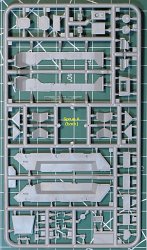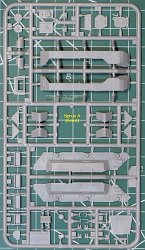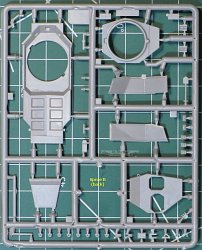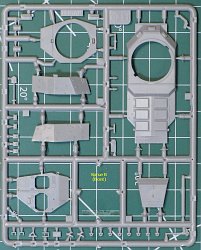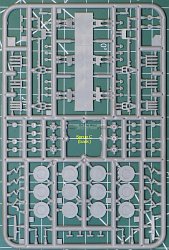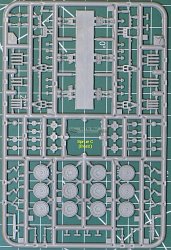 Ace products are available at