I have read in a couple of locations that this kit was the same as the T-55 kit with a new turret. That is absolutely not true. This kit shares the wheels and tracks of the earlier T-55 series, but the remainder of the kit is entirely new.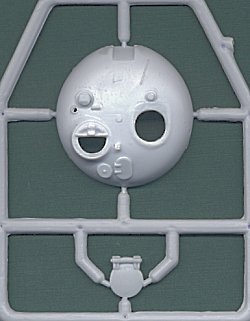 This kit is typical of ACE, meaning that it is a high quality, limited-run model. The detail is great, and all crew hatches are molded open. Initial measurements of the unbuilt model show it to be accurate to 1/72nd (according to Bronekollektsiya #3.2000). In contrast, the old ESCI T-62 kit is far over scale.
The decals are thin and sharply printed. Five options are included: Syrian 1st Tank Division, Lebanon, 1982; Egyptian 3rd Army near El Kabrit, 1974; Soviet Army, Prague, 1968; Soviet Army, Kosice, 1968; Soviet Army, mid-'70s.
This kit was long awaited, and it is sure to please many people.