A short history

The Canon de 25 mm semi-automatique modèle 1937 was designed to replace the poor performing and similar 25mm canon de 25 mm semi-automatique modèle 1934. Even with a longer barrel, it too proved to be just as inadequate as its predecessor. Penetration performance was no better than the gun it was designed to replace. On top of that, its lighter weight versus the modèle 1934 gun made it even more vulnerable to travel damage. During the German invasion of France it proved to be only able to take on lighter vehicles. Captured examples were designated 2.5cm Pak 113(f) and were primarily used for training or in static coastal defences.

The kit

This is your typical short run Ace kit. Molding is crude with some flash and many seams. All the parts, 20 in total, are moulded in a white styrene like plastic and are placed on a single sprue. Instructions cover four pages. Three camouflage schemes are described using black & white artwork. There are no decals.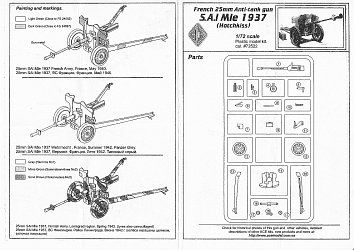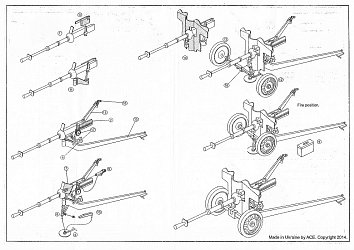 The instructions offer two build options - firing position, and another unstated position. I have more to say regarding this second option later. Suggested camouflage options are for: a two colour green gun in French service, 1940 : an overall panzer grey gun in Wehrmacht service, 1942; and a grey/green/tan gun in Finnish service, 1942.

The build

I chose to build the gun in the firing position. I'm not sure what the diagram of the finished gun in the lower right corner represents. It definitely isn't that of a gun readied for towing. For that, the side wings of gun's shield were folded forward, and the flash suppressor was detached from the barrel and stowed above the breech (see reference picture below taken from [4]).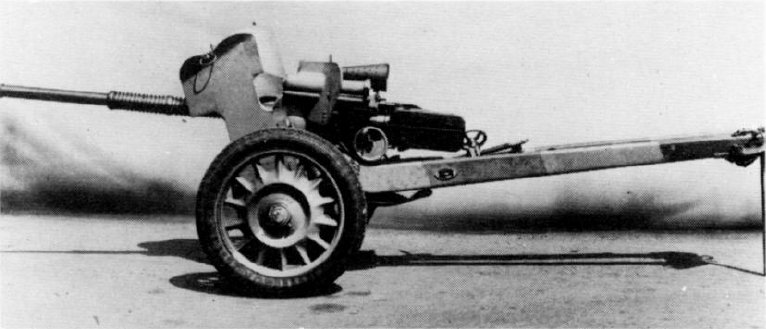 I found the diagrams in the instructions to be vague in many places as well as the construction sequence is questionable in some places. For example, the folded placement of the tripod leg doesn't really show exactly how it is to be placed.

Things I changed were:
Added missing hub caps to wheels (photo 1 below)
Added missing handle on breech (part 3) (photo 2 below)
I replaced some of the parts on the gun's body with some plastic rod (photo 2 below)
Replaced the poorly molded traverse & elevation screws located on part 8 with pieces of round plastic rod (photo 3 below)
Replaced the cross bar on the tripod leg (part 4) (photo 3 below)
Replaced the indifferent aiming wheels with a pair from the spares box
Thinned edges of splinter shield
Thinned the gunner's guard (part 2), rounded the corners and scribed the crease into its support arm
The axle is too long which places the wheels too far from the edges of the shield when they are raised into the firing position. I shortened the axle as much as I could to get the wheels closer to the shield. Visit reference [2] to get a good view of the relative position of wheels to shield.
Drilled out the flash suppressor, and both ends of the sighting tube
The tripod leg on the real gun is a monopole, making part 6 incorrect, so toss it into the trash or your parts box and only use part 10.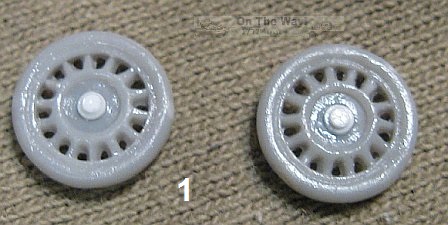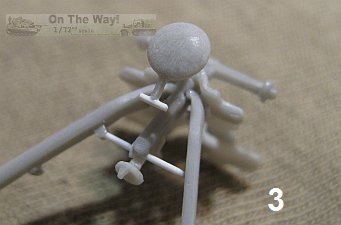 I chose the panzer grey colouring option for the 2.5cm Pak 113(f) gun. I kept weathering to a bare minimum on this model as almost every period photo I found showed rather pristine examples in German service.

Conclusion

It's great that Ace offers some off beat subjects you'll never see from the main stream manufacturers. I've always liked the excellent artwork Ace provides on their box tops. Alas, most everything else inside the box usually isn't up to the same standard. This is a rough kit with poor fit. Detail is decent enough though. It takes quite a bit of effort to get it anywhere near display quality. If only Ace could produce some better looking wheels for this kit (as well for many others in their catalogue) the end result would be markedly improved.

What we need now is for them to employ their new 3D processes to revisit this kit (as well as others they released with their older limited run technology) to bring it up to their much improved current manufacturing standards. This they most likely will not do, which is a shame.

References

[1] axishistory.com
[2] loveartillery.com
[3] wikipedia
[4] WW2 Fact Files: Anti-Tank Weapons, Peter Chamberlain & Tony Gander, MacDonald & Janes, 1974 ISBN: 0 35608 065 X
[5] Wydawnictwo Militaria 258: Panzerabwehr Artillerie, Maxim Kolomiets, Wydawnictwo Militaria, 2006 ISBN: 83-7219-258-8
[6] Wydawnictwo Militaria 392: Panzerabwehr Artillerie, Maxim Kolomiets, Wydawnictwo Militaria, 2013 ISBN: 9788372193926 (a slightly modified reprint of [5])


Review sample purchased by the author.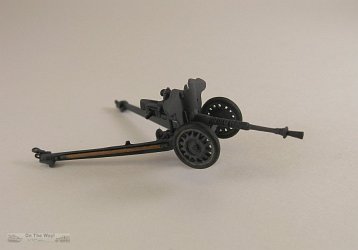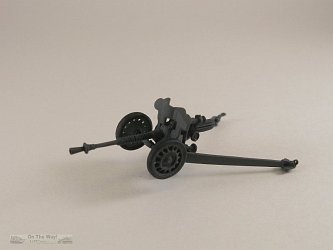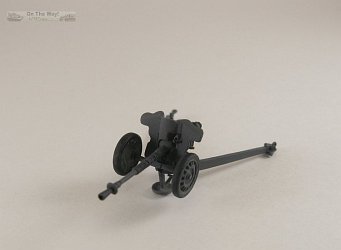 Ace products are available at