M1A1 Abrams
Revell AG. kit by Sam Law.
Modification: *The hatches are flexible as hinges are added with some copper wires (please see the first photo). *Crew is added. (Lower part of the crew is cut away and fitted with a 1mm wire. A plastic plate is fixed inside the turret with 1mm holes drilled on it. Then the crew can be fixed into the turret without wobbling.) *The NATO camouflage is air-brushed very well. The edge of the camouflage would not be too blur.
Comment: An excellent model as you say. The best in the market. The demerit is the commander machine gun too simple.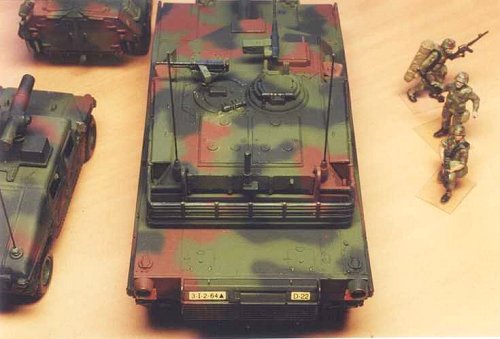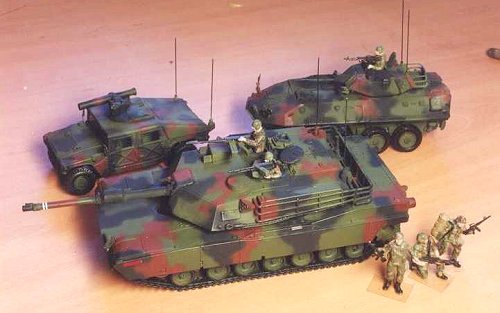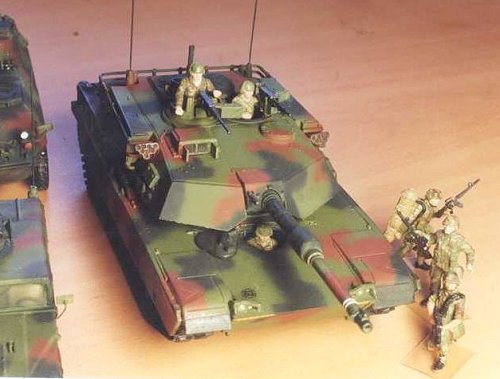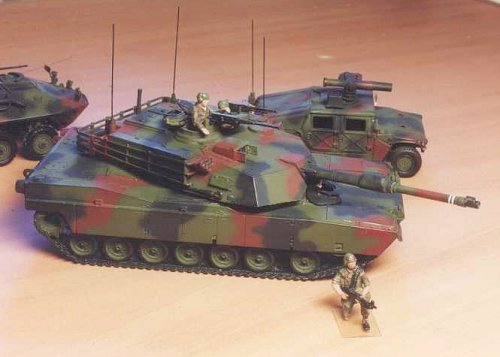 ---