SpPz 2 Luchs
Revell AG. kit by Sam Law.
Modification: * Hatches of the driver, gunner and the commander are scrutchbuilt to be flexible with the copper wire act as hinge shaft. * The side door is flexible with copper wire hinge. * The larcels on the rear deck can be removable: stick a 0.4mm copper wire on the center of the larcels center. Drill a 0.4mm hole on the deck surface. Assemble them together. * The cable on the deck front can also be removble using the same mothod.
Comment: * Very detailed. * at least the gunner hatch should have the open option. * Per the IB said, the wheels can be rolled. But the plastic wheel shafts are weak. It is better for the player to glue and fix the wheel.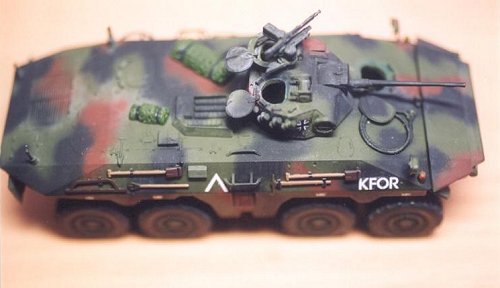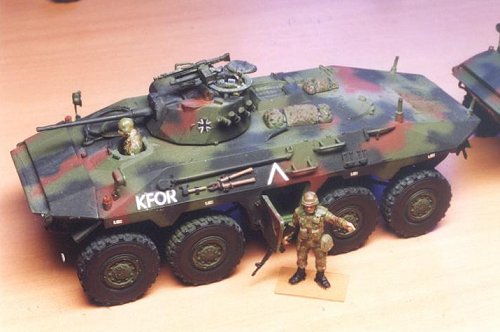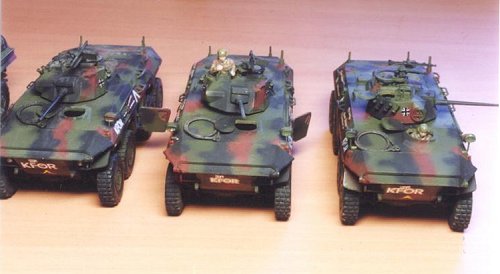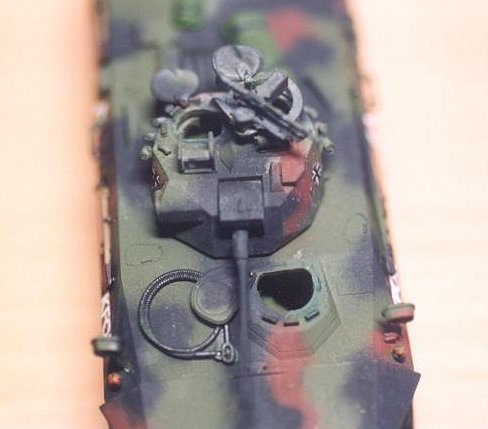 ---