Leopard 1A5
Revell AG. kit by Sam Law.
left and right armor of the turret is quite difficult to fit into the turrent - difficult to stick all the spacers on the armor into the turret. You have to file the spacers to fit the turret.
the sighting unit of the EMES at the right front of the turret. it seems too high. I file it to the correct height.
anyway it is an excellent model
this is my last model use the paper shielding for camouflage spraying- one set of paper shield for spray black, one for brown. It is very very time consuming to do that. This is due to the limitation of the air-brush (HG airbrush, Tamiya). Afterwards, I change to use a new air-brush, Bager 360 dual action air-brush. With this brush, I can paint any camouflage free-hand.
Remarks: In the second photo, the tank behind Leopard1A5 is a M48E5 which is painted in Nato camouflage. I think this tank with Nato camouflage should not exist in the world, does it?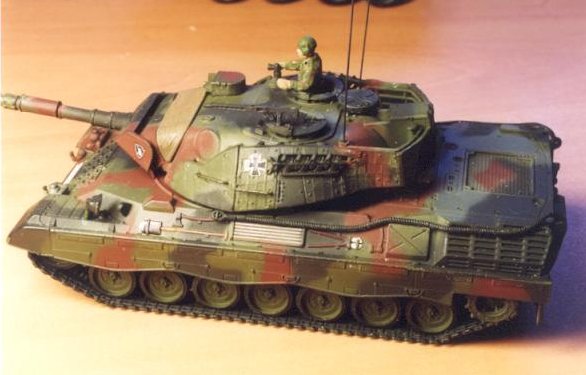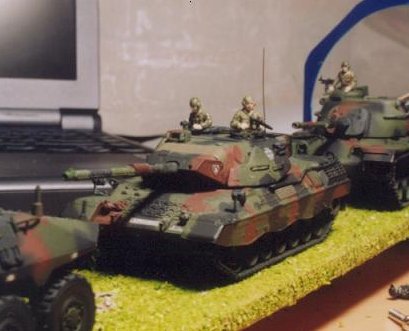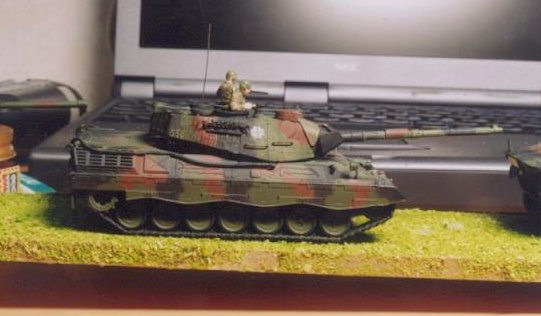 ---