Marder 1A3
Revell AG. kit by Sam Law.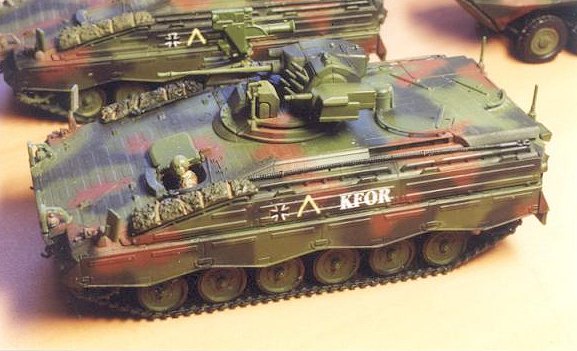 Two MG can rotate simultaneously. A 1mm wire connect two MG together.
A 0.8mm brass rod is inserted under the missle launcher so that the launcher is detachable and rotary.
The driver hatch is flexible--- the most difficult job in this project. cut the hatch from the hull. putty the hole on the hull. copper wire act as hinge. To me, it is a fatal demerit to the closed driver hatch, especially for the personnel carrier.
The commander hatch is flexible, brass rod is added as the hinge of the hatch.
Interestingly, all the attachments are removable, the cables and parcels, by copper wire-and-hole method.
Nato camouflage, quite good.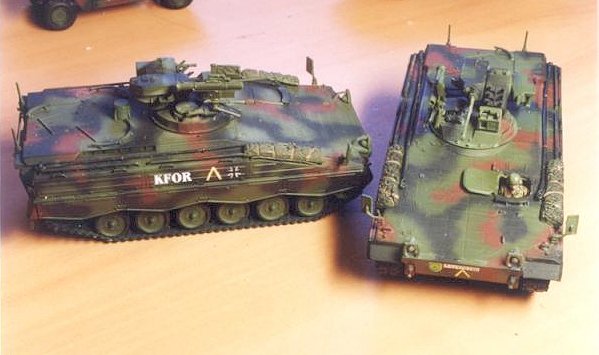 ---