TPz 1A4 Fuchs
Revell AG. kit by Sam Law.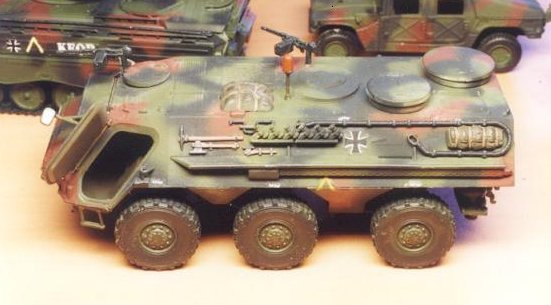 Although it can be constructed to rotary wheels, as wheel shaft is in plastic, it is better to glue and fix the wheels.
The side door windows is designed to be shut. This is a demerit point.
The front doors are flexible with hinge added, my style.
The parcel on the car top can be removeable.
As the camouflage is very beautiful (and very time consuming), I seldom dirty it.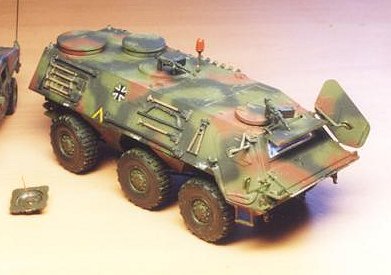 ---