SdKfz 250/3
Manufacturer: ESCI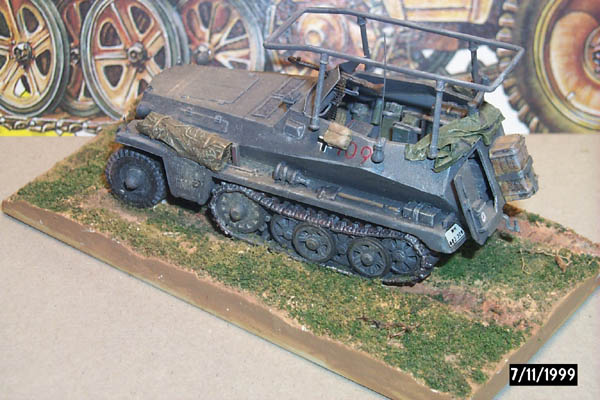 Stephen says this about the project:
"This is an ESCI SdKfz 250/3 Alte halftrack. I used the kit radio and antenna but otherwise rebuilt the interior with a new floor, seats, storage, tools. I also opened up the rear door, and driver vision port in front, and detailed the radio. Poly S acrylic paints set for 1941-42 on the Ost Front. This was fortunate to have won a silver at AMPS 1999; I guess they liked the interior work."
Congratulations on the award, Stephen; it was obviously well-deserved.
---