MBT-70
Manufacturer: Scratchbuilt!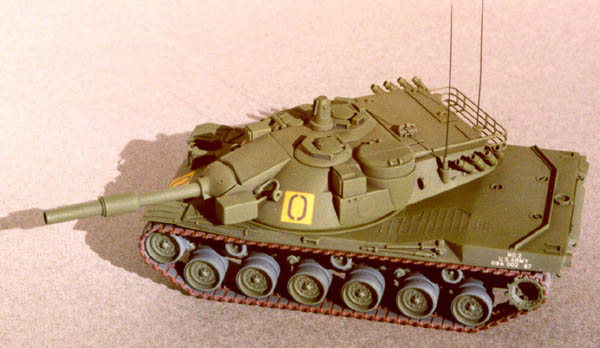 This is a scratchbuilt MBT-70 by Paul Gaertner. Paul has this to say about this amazing model:
"The only kit parts used were the wheels from an ESCI M-48, and the tracks and modified drive sprokets from a Revell AG Leopard. The references were the drawings in Hunnicut's Abrams and photos I took of the West German example at Aberdeen. the paint was Humbrol and Poly Scale flat, and the decals were scratch-built."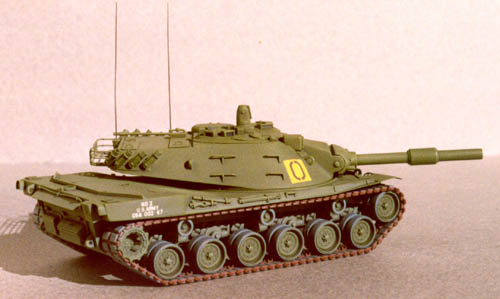 ---