Ludovic Bertrand's Collection
Ludovic makes the masters for the ADV mini line of kits, and he truly is a master model builder. In addition to the vehicles below, you can also see his work at Pat Storto's AFV Museum, and at The Bucket Shop (his M113's).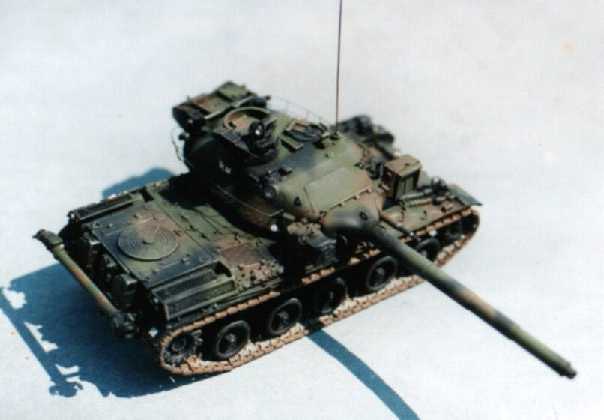 ADV mini AMX 30 B2 with its combat schnorkel at the rear, seen in PARIS July 14th 1993.
ERC 90 SAGAIE from ADV mini in UN colours in Bosnia.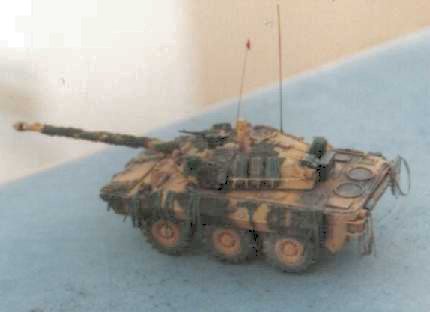 ADV mini AMX 10 RC with add on armour in IFOR colours.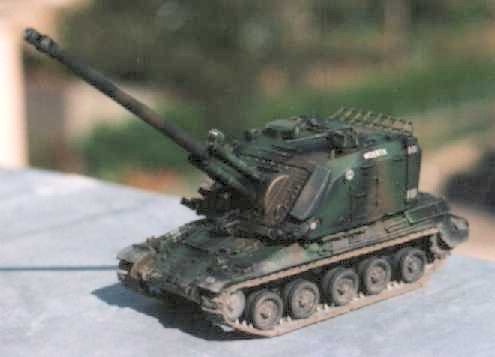 ADV mini 155 AuF1.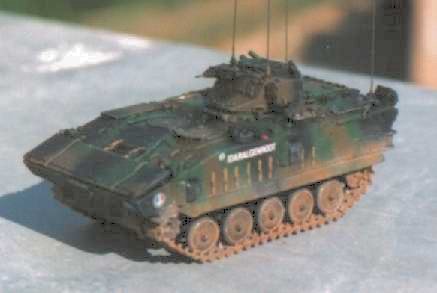 ADV mini AMX 10 VOA.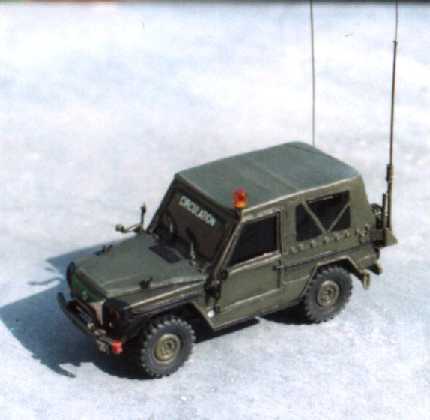 ADV mini Peugeot P4 in traffic control unit deco.
---